Stop defeating yourself with self-sabotage!
Webinar Title: Conquer Fear
Speaker: Lisa Jimenez
Facilitator: Dr. Joseph Peck
Date: Tuesday, March 4, 2014
Time: 12 Noon EST
Duration: 105 minutes
Cost: $100
CLICK HERE to watch this outstanding video.

"If you think you can, you can. If you think you can't, you're right." – Mary Kay Ash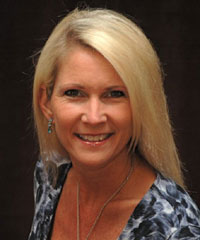 Let me ask you…
How many opportunities have you missed because fear has stopped you?
What wall do you need to break through?
What glass ceiling do you need to shatter?
Have you ever said to yourself, "If they really knew me, they wouldn't love me?"
Do you want to stop making the same mistakes over and over again?
If you have wrestled with questions like these, you're not alone. If you want to change your life for the better – spiritually, emotionally, physically, and mentally – then Conquer Fear can help you do just that.
Lisa Jimenez is one of the leading experts in the world teaching how to conquer fear. She says "Fear is the dominant problem in your life today. When your fear of success or fear of failure is exposed, you breakthrough their control over you."
The two questions Lisa had to answer in order to conquer her fear are the same two questions you will be able to answer after watching this webinar.
Which fear has the most control over me and my behaviors? Is is the fear of failure, feear of rejection, or fear of success, or all three?
How do I interrupt the bad habits that I have developed as a means of protection from this fear?
What we cover in this webinar:
Lisa's Story
What Keeps You From Living Your Dreams?
The Power of Your Belief System
Break Through Self-Limiting Beliefs That Prevent Your Success
Creating Your Powerful Belief System
Conquer Your Fear of Failure
Conquer Your Fear of Success
Examples of Radically Transformed Lives
Teaching Resources and Coaching Programs
If you could only recommend one of your coaching programs, what would that be and why?
What's Possible In 30 Days? 90 Days? 1 Year? 3 Years?
Takeaway Tip To Live Your Dreams
Discover how to…
Identify self-limiting beliefs
Break through negative programming
Conquer procrastination and self-sabotage
Raise your self-esteem and confidence level
Create more loving relationships
Experience more excitement and enjoyment
Build momentum to stay motivated and on fire about your goals
Raise your success to significance
Make your dreams become realities
Live a fulfilling life that you love

CLICK HERE to watch this outstanding video.
7 Truths to Conquer Fear

Truth #1
Fear is the dominant problem in your life today.

Truth #2
Fear is a gift that was instilled in you as a means of protection and a way to bring you closer to God.

Truth #3
When you run from or deny your fear, you leave the gift unopened.

Truth #4
When your fear of success or fear of failure is exposed, you breakthrough their control over you.

Truth #5
Your belief system is the driving force behind your behaviors and your results.

Truth #6
Your everyday habits are broadcasting your belief system, your fear, and your unmet needs loud and clear.

Truth #7
Change your beliefs and you change your behavior.
Change your behaviors and you change your results.
Change your results and you change your life.
The Power of Your Subconscious to Create Massive Wealth
Bob Proctor Wouldn't Dance With Me! Lisa Jimenez
Change Your Belief & Change Your World – Lisa Jimenez
Blessings to conquer your fears to live your dreams!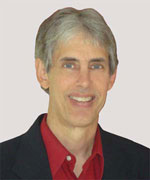 Joseph
Joseph Peck, M.D.
The Time Doctor
Empowering Dreams
Author, I Was Busy, Now I'm Not
www.empower2000.com
Connect – BE Blessed To Be A Blessing
LinkedIn: http://linkedin.com/in/thejournalguy
Facebook: http://facebook.com/thejournalguy
Twitter: http://twitter.com/thejournalguy

SHARE YOUR VICTORIES below!
It is easy, fun, and will inspire others.
There is tremendous power in a testimony. "And they overcame him (the devil) by the blood of the Lamb and by the word of their testimony." – Revelations 12:11
Caring/Sharing
Poem by Hugh Traulsen
If you dare to care, then share!
If you share, pay heed!!
God will reward every good deed!!!