Destiny Productions: Empowering Visions and Destinies
Title: Destiny Productions: Empowering Visions and Destinies
Speaker: Gary Beaton
Co-host: Dr. Joseph Peck
Panelists: Nancy Slocum, Glenisaah Stauffer
Date/Time: Thursday, May 6, 2015 at 4 pm Eastern (New York)
Duration: 125 minutes
Click the play button below to watch the video replay

"Creative vision is the power to create your future. It is the vision that builds individuals, builds wealth, builds cities, and builds nations." – Nick Castellano, Awaken the Sleeper
Jeremiah 29:11-13 "For I know the plans that I have for you, declares the LORD, plans for welfare and not for calamity to give you a future and a hope. Then you will call upon Me and come and pray to Me, and I will listen to you. You will seek Me and find Me when you search for Me with all your heart."
In his book, Awaken the Sleeper, Nick Castellano writes:
There is a great concern in the Body of Christ. It is the possibility of losing our "creative vision."

What is creative vision? That is vision with the power to create your future. It is the vision that builds individuals, builds wealth, builds cities, and builds nations. Proverbs 29:18 says, "My people perish due to lack of vision."

We are becoming blind in our creative realm. We cannot see with our mind's eye where we are going. We can only see what we have, where we have been, and where we are now. "What you focus on, you get more of." If we keep focusing on what we already have, we will continue to get what we already have.

We are like a blind young boy, blind to the power our creative vision holds. Our potential energy (stored energy) is enormous, but it cannot be released to kinetic energy (energy in motion) until we have a vision of where we are going, what we are creating, and how beautiful that place will look.
On May 4, 2015, something extraordinary happened to Gary Beaton with God blowing his zoe life into one of Gary's big dreams, namely Destiny Productions. Holy Spirit flushed out His vision for Destiny Productions and provided an avenue for the official launch on May 6 through a live global broadcast. This is vision the God of heaven revealed:
Destiny Productions is EMPOWERING VISIONS and DESTINIES by telling the God stories of real people through cutting edge mass communication on a global scale empowered by the Holy Spirit on a level we have never seen before for the work of the Kingdom on every front.
Before launching Transformation Glory Ministries, Gary had been an award-winning producer, director, and entertainment executive in the Television and the Motion Picture industry for 38 years. His passion has been creating inspiring documentaries, films, and television series. Gary is also an accomplished author, historian, visionary, and speaker, which allows him to convey powerful stories through his own writing, personal journeys, and global adventures on location.
During this broadcast, Gary shares his amazing God story and journey in greater detail than ever before and show how that relates to your journey, your vision, and your destiny.
God's agenda for today's broadcast
Original Calling & Pathway
1995 – HGTV & Destiny Vision
The Journey 1998 – 2008
The Prophetic Activation of 2012
God's Timing and The Four Blood Moons
The Fruit of Soaring 777 & 222
What Power of Live Global Broadcasts
Destiny Productions
Destiny Productions is …
a convergence between Television and the cyber world
an avenue to tell a vision (tell-a-vision) and then begin to see it come to pass
highlighting people and what they are doing – their God stories
expressing and bringing attention to all the Lord is doing in the earth in every sphere of the 7 mountains through the use of cutting edge (state-of-the-art) technology with live global broadcasts
releasing an Open Heaven in lives around the world
Blessings to empower your vision and destiny!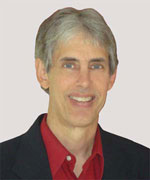 Joseph
Joseph Peck, M.D.
The Time Doctor
Empowering Dreams
Author, I Was Busy, Now I'm Not
www.empower2000.com
Connect – BE Blessed To Be A Blessing
LinkedIn: http://linkedin.com/in/thejournalguy
Facebook: http://facebook.com/thejournalguy
Twitter: http://twitter.com/thejournalguy

SHARE YOUR VICTORIES below!
It is easy, fun, and will inspire others.
There is tremendous power in a testimony. "And they overcame him (the devil) by the blood of the Lamb and by the word of their testimony." – Revelations 12:11
Caring/Sharing
Poem by Hugh Traulsen
If you dare to care, then share!
If you share, pay heed!!
God will reward every good deed!!!