Accountability is the PASSWORD to your future!!!!!
What role will accountability play in your future?
What TEAM is best suited to guide you
into your DESTINY?
As iron sharpens iron, so a man sharpens
the countenance of his friend. (Proverbs 27:17)

We are a team of Christ-centered Life and Leadership Coaches. We absolutely love what we get to do. Why? Because we are living our PASSION! We get to help and inspire others to walk in their God-given destinies.
For some, what they want is to be restored to vibrant health. For others, it's being free to have more family time and be in control of their time. For still others, it's about escaping the burden of financial stress and the rat race, and being free financially to own and do what they really want in life.
We invite you to allow us to show you how we, through life and leadership coaching, can help you live the life of your dreams and purpose.
Please Turn on Javascript

We believe in the power of TEAM WORK!
By choosing to partner with TEAM DESTINY you will work with a team of eagles who have a commitment to excellence, integrity, and impact!
MEET OUR TEAM OF EAGLES
Certified LIFE and Leadership Coaches
Dr. Randy Peck: UNCOMMON Journaling, Destiny, and Web Coach (

see below

)
Dr. Jerry Graham: UNCOMMON Destiny Coach – (

see below

)
Sharon Graham: UNCOMMON Wellness Coach (

see below

)
Ben Stewart: UNCOMMON Inspired WELLNESS and Business Coach (

see below

)
Dan Paulsen: UNCOMMON DESTINY Coach (see below)
Joseph Umidi: UNCOMMON Visionary Coach (see below)
Rev. Pat Bopp: UNCOMMON Prophetic DESTINY Coach
Strategists
Michael Stay: UNCOMMON Strategic Planning Coach – See below
Godly Counselors and Advisors
Web staff
Amy Pittman: Administrative Assistant
Jon Monroe: Technical Engineer, Web Programmer
JJ Phillips: Graphics artist, Identity Packages
Tim Smith Jr: Production
—————————————————–
Dr. Randy Peck
Purpose is be a great salesman for the Word of God – catalyst to save 1 billion souls

Assignment is to POWER network God's army – anointed and appointed by God to connect people, ideas, and resources

Founder and President of Empower 2000: Empowering Leaders, Businesses, and Communties in the new millenium
Founder and President of Peck Webs: UNCOMMON Internet Marketing Coaching
Founder and President of Journal777: UNCOMMON Journaling for Breakthroughs
Founder and President of Webinars777: UNCOMMON Coaching and Connections
Physician for 25 years – focus now is WELLNESS of leaders, businesses, and communities
Certified Lifeforming Leadership Coach
UNCOMMON Internet Marketing Coach
8 years of web development experience (1999-Present)
Chairman of Computer Technology at Pearl Sample School (1992-93)
20 years of extensive personal computer experience
Former Programmer Analyst for the National Environmental Satellite Service (1979-80)
Former Job Offer with Space Shuttle Program with IBM (1981)
#1 student in computer classes at University of Virginia (1978-79)
Dr. Jerry Graham
Co-Founder of JIREH Marketing: UNCOMMON Social Marketing
Co-Founder of The Coaching Pair: Guiding You to Your Destiny
Co-Founder of Nutrition 777: Coaching you to care for the only body you will ever have
Web Mastermind Team Member
Peer Coach for Dr. Randy Peck

UNCOMMON Social Marketing Coach (Web 2.0 = Blogs, Facebook, etc)

Professional, full-time coach (over 3,500 hours of paid coaching)
Professional Certified Coach and Coach Trainer for Lifeforming Leadership Coaching
Adjunct Professor, Regent University, Virginia Beach, VA
Over 25 years in church and para-church leadership including several years as a professional church consultant
Over 25 years engineering and marketing experience in a Fortune 500 company

More than a two decades of successful experience as a networking entrepreneur
Sharon Graham, R.N.
Co-Founder of JIREH Marketing: UNCOMMON Social Marketing
Co-Founder of The Coaching Pair: Guiding You to Your Destiny
Co-Founder of Nutrition 777: Coaching you to care for the only body you will ever have

UNCOMMON Wellness Coach

Wellness Coach for Dr. Randy Peck
Professional, certified Lifeforming Leadership Coach (over 1,000 hours of paid coaching)
Registered Nurse
Nutritional coach and consultant
Over 25 years experience in the natural health field
Highly sought after presenter of nutritional principles and of "healthy" cooking utilizing natural foods
Ben Stewart
Founder and President of Inspired Wellness Coaching: Inspired to Inspire
Founder and President of Fast Forward Companies
Business Coach, Consultant, and Team member for Empower 2000 and Peck Webs

Inspired WELLNESS Coaching

Business Coach and Consultant for medium to large businesses for 12 years
Certified Leadership Coach – Transformational Leadership Coaching
IBM Enterprise Sales and Marketing Team Manager
Motivational Speaker
Mentor and Encourager
Dan Paulsen
Founder and President of Jubilee Unlimited
Strategic Alliance Partner for Empower 2000 and JIREH Marketing
Purpose is to influence believers in their relationship with God; believe in them, help them move forward through their God-given design spiritually, relationally, physically, and vocationally
Certified Life Coach – Institute For Life Coach Training
Certified Human Behavior Consultant –Personality Insights, Uniquely You
Master of Arts in Christian Ministry –Counseling –Faith Seminary, WA
Registered Counselor – WA
32 years as an entrepreneur
Former home education parent
Have a passion for connecting people with resources
Have passion for learning
Facilitator of Christian men's and home groups
Founder of Service business WA
Founder of promotion company OR
Speech Pathologist
BA in Speech Pathology U of Northern Iowa
Joseph Umidi
Co-Founder and President of Lifeforming Leadership Coaching:

Assembling the Whole Story

Strategic Alliance Partner for Empower 2000 and Peck Webs
Responsible at Lifeforming Leadership Coaching for Forwarding a Coaching Movement in the 7 Mountains (spheres of cultural influence) by visioning, relational marketing, fund raising, and selecting key leaders to help steward the values and methods of coaching where they live and work.
Professor in Divinity School at Regent University
Michael Stay
Founder and President of Core Impact:

Strategists for Market Pre-eminence

Strategic planning consultant for Empower 2000 and Peck Webs
Extensive business optimization, strategic planning, marketing, and joint venture/strategic alliance experience. Michael has excellent program/project management experience utilizing diverse skills in the areas of land use planning, site development, community development, and operational start-ups. He has managed multiple projects throughout the U.S. and Canada valued from $100 thousand to over $5 billion.
Business Optimization and Strategic Planning
Integrated Marketing and New Business Development
Competitive Assessments and Market Analysis
New Business Capture
Privatization of Government Owned Assets & Public/Private Ventures
Joint Ventures, Strategic Alliances and Aggregations

Small Business Coaching

Conflict Resolution and Peacemaker Services
Robert Hartzell
Web Mastermind Team Member
Founder and President of Fountains of Life

Protégé for Jack Frost

Held conferences in 59 different cities in the US and around the world including 23 different countries

Certified in the Elijah House Basic and Advanced Prayer Ministry schools
Steve Cobb
Web Mastermind Team Member
Missionary in Central America for 32 years

Started 4 bible schools in 3 nations in Central America

Trained over 1,000 Christian leaders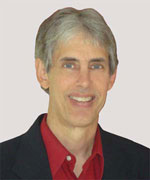 Joseph
Joseph Peck, M.D.
The Time Doctor
Empowering Dreams
Author, I Was Busy, Now I'm Not
www.empower2000.com
Connect – BE Blessed To Be A Blessing
LinkedIn: http://linkedin.com/in/thejournalguy
Facebook: http://facebook.com/thejournalguy
Twitter: http://twitter.com/thejournalguy

SHARE YOUR VICTORIES below!
It is easy, fun, and will inspire others.
There is tremendous power in a testimony. "And they overcame him (the devil) by the blood of the Lamb and by the word of their testimony." – Revelations 12:11
Caring/Sharing
Poem by Hugh Traulsen
If you dare to care, then share!
If you share, pay heed!!
God will reward every good deed!!!