Psalm 91: God's Umbrella of Protection
Title: Psalm 91: God's Umbrella of Protection
Speaker: Peggy Joyce Ruth
Panelists: Angelia Schum, James Nesbit
Host: Dr. Joseph Peck
Date: Thursday, July 14, 2011
Duration: 95 minutes
Audio Download
Windows users: right-click on the link, and select "Save … As"
Mac users: control-click on the link, and select "Save As"

CONNECT

Pray for $1 million to be donated to Peggy Joyce Ruth Ministries
All of Israel is Crying – intercessory song on YouTube
Israel Cry – intercessory prayer call for Israel every Thursday at 7 pm Central Time – Call 1-760-569-7676, Access code 989326#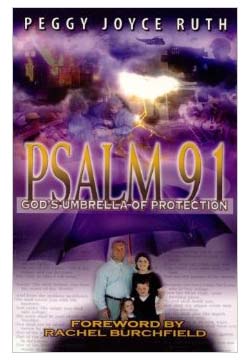 Are you tired of tormenting fears, thoughts that always seem to be lurking below the surface, ready to control your life and steal your peace and well-being? Maybe you fear the dangers that face your children every day – peer pressure, drugs, or alcohol.
If so, I think you will find the message of this webinar and Peggy Joyce Ruth's book Psalm 91 is the answer you have searching for.
When someone has walked in a truth for more than thirty years, they sometimes gain a depth of insight incomparable to anything else. Such is the case for Peggy Joyce.
Peggy's book "Psalm 91 – God's Umbrella of Protection" is my favorite for 2011. And Psalm 91:1 is my theme verse for the 2011 year.
What a gift to the body of Christ. Peggy Joyce is a pastor's wife, a Bible teacher, a radio host, and an author. And there is fluff to Peggy Joyce. She is rock solid and has earned the right to be listened to. From her personal furnace of affliction, she will explain Psalm 91 and challenge you to a new level of faith and trust in God.
Peggy has about 1 million of her books in print and I believe this webinar will catapult her to the 10 million level relatively quickly. She will be sharing stories of how this book is positively impacting the nation of Israel, US military bases in Germany, and Juarez Mexico, a city at the border of the US and the crime capital of the world.
Psalm 91 (NASV)

1 He who dwells in the shelter of the Most High will abide in the shadow of the Almighty
2

I will say to the LORD

, "My refuge and my fortress, my God, in whom I trust!"

3 For it is He who delivers you from the snare of the trapper and from the deadly pestilence.

4 He will cover you with His pinions, and under His wings you may seek refuge; His faithfulness is a shield and buckler.

5 You will not be afraid of the terror by night, Nor for the arrow that flies by day;

6 Or the pestilence that stalks in darkness, or the destruction that lays waste at noon.

7 A thousand may fall at your side, and ten thousand at your right hand; but it will not approach you.

8 You will only look with your eyes and see the recompense of the wicked.

9 For you have made the LORD, your refuge, even the Most High, your dwelling place.

10 No evil will befall you, nor will any plague come near your tent.
11 For He will give his angels charge concerning you, to guard you in

all

your ways.

12 They will bear you up in their hands, that you do not strike your foot against a stone.

13 You will tread upon the lion and the cobra, the young lion and the serpent you will trample down.

14 Because he has loved Me, therefore I will deliver him; I will set him securely on high, because he has known My name.
15 He will call upon Me, and I will answer him; I will be with him in trouble, I will rescue him and honor him.

16 With a long life I will satisfy him, and let him see My salvation.

Blessings to take shelter under God's umbrella of protection!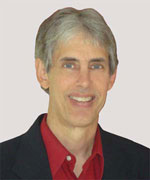 Joseph
Joseph Peck, M.D.
The Time Doctor
Empowering Dreams
Author, I Was Busy, Now I'm Not
www.empower2000.com
Connect – BE Blessed To Be A Blessing
LinkedIn: http://linkedin.com/in/thejournalguy
Facebook: http://facebook.com/thejournalguy
Twitter: http://twitter.com/thejournalguy

SHARE YOUR VICTORIES below!
It is easy, fun, and will inspire others.
There is tremendous power in a testimony. "And they overcame him (the devil) by the blood of the Lamb and by the word of their testimony." – Revelations 12:11
Caring/Sharing
Poem by Hugh Traulsen
If you dare to care, then share!
If you share, pay heed!!
God will reward every good deed!!!