Title: The Dream Giver
Speaker: Dr. Joseph Peck
Panelists: Lynne Lee
Date/Time: Wednesday, August 12, 2015 at 4 pm Eastern (New York)
Duration: 120 minutes
This live broadcast was part of the Master's Dream Academy (MDA. Members of the MDA receive long-term access to the webinar replays (audio and video), teaching outlines, PowerPoints, and much more.

Click here to learn more about the Master's Dream Academy.

Click here to learn more about The Dream Retreat in Culpeper, Virginia on August 27-29, 2015. The essence of this 3-day event is God pouring his "miracle grow" on each of our dreams in an environment of unity and collaboration.
"Great things aren't just the legacy of unusually gifted great men and women. Great things are what you will accomplish when you put God first and make Him owner of all you care about most." – Dr. Bruce Wilkinson
During this webinar, we will discuss
Part 1
Embracing Your Big Dream
Leaving Your Comfort Zone
Meeting Bullies in the BorderLand
Entering the Wasteland
Finding Sanctuary
Reaching the Valley of Giants
Thriving in the Land of Promise
Part 2
You Were Born For This
Living Past the Edge
Unexpected Opposition
Diamonds in the Desert
A Surprising Invitation
The Heart of a Warrior
Living Out Your Big Dream

Here are three insights into every God-given Big Dream that we can glean from Moses' story:
A Big Dream always seems overwhelming at first.
Ultimately, a Big Dream is aimed at meeting a Big Need in the world.
While you still have breath, it's never too late to act on your Dream!
Thank you to those who participated in the live broadcast and shared your comments or completed the post-webinar survey. Here are just a few of the many inspiring comment.
What inspired timing, Joseph! Today Holy Spirit had me reading Dutch Sheets's amazing book "Dream", about dreaming God's dreams with Him. Needless to say, I was very excited to get your email announcing this webinar!

Hi Joseph, Lynne, I just felt like Nobody on the journey when I heard you reading the story. I'm just in the beginning of it.

Will you ever have a dream retreat in the UK? – Please

How encouraging, appropriate and timely to do this webinar on the dream giver right before the dream retreat in Culpeper, VA takes place when many folks are taking leaps of faith to go all out to pursue their dreams and to connect and collaborate with others doing likewise!!! PTL!!

Having a dream retreat at the Embassy Hotel Niagara Falls Canada at the Niagara Falls will be amazing!!! What do you think. mmm :)

I'm planning to come to The Dream Retreat. Do we need to have a business plan? What do we need to bring?

This is a very accurate illustration of the life many people who simply allow their dreams to be buried very often caused by the fear of failure. May this story stir up the faith in all of us. thank you Joseph for teaching us those golden principles and filling us with Godly wisdom. we need it :)

While I was listening I was also doing some dishes. At the point of doing the dishes I got a prophetic word from the Lord that really inspired me. I have been in the wilderness for almost a year with the Lord, and I do believe I am fixing to come out soon (Glory to God!) Anyway He said "Your pit is part of your purpose." I was so inspired by that. Thank you Jesus!

The way the whole webinar is presented helps me realize that I am not just a nobody but made to be somebody because God has put a Big Dream in me. Buy pursuing it, I can impact the life of others around me.
Blessings to act on your Dream!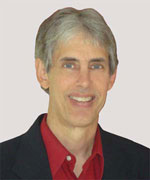 Joseph
Joseph Peck, M.D.
The Time Doctor
Empowering Dreams
Author, I Was Busy, Now I'm Not
www.empower2000.com
Connect – BE Blessed To Be A Blessing
LinkedIn: http://linkedin.com/in/thejournalguy
Facebook: http://facebook.com/thejournalguy
Twitter: http://twitter.com/thejournalguy

SHARE YOUR VICTORIES below!
It is easy, fun, and will inspire others.
There is tremendous power in a testimony. "And they overcame him (the devil) by the blood of the Lamb and by the word of their testimony." – Revelations 12:11
Caring/Sharing
Poem by Hugh Traulsen
If you dare to care, then share!
If you share, pay heed!!
God will reward every good deed!!!