Experiencing God Through Journaling
Title: Experiencing God Through Journaling
Speaker: Dr. Joseph Peck
Panelists: None
Date: Tuesday, January 26, 2016
Time: 4 pm Eastern Time (New York)
Duration: 105 minutes
RESOURCES

These resources will be available here through midnight Eastern Time on February 2, 2016.

Click here to learn more and sign up for my 4-week Experiencing God Through Journaling coaching program. Two specials expires at midnight Eastern Time on Friday January 29 and another two on February 2.
What will your life look like when you learn to consistently hear God's voice?
"My sheep hear My voice, and I know them, and they follow Me." (John 10:27)
Have you ever wished you could just sit down and have a long talk with the Lord? Wouldn't it be wonderful to move beyond having a theology that states that God loves you to actually hearing Him whisper words of love into your heart? When you're worried or confused, wouldn't you love to see the situation from His perspective and hear how He wants you to respond?
Recognizing God's voice quickly, continuously requires something many of us resist doing, namely building an intimate relationship with Him through time and dialogue, not just study of scripture. We don't learn to recognize a voice by reading about someone. Rather, we learn by listening to them. And we don't get to KNOW them intimately without spending time with THEM.
God wants you to hear His voice even more than you want to. And it's not complicated. I can show you how through journaling.
For me, journaling is the key to unlock my dreams and destiny. That may be true for you too.
Spiritual journaling is the best habit I have ever had in my life. It's the lead domino of my life. It will absolutely transform your life when you embrace it.
For me journaling is much more than a habit. It's about experiencing God in extraordinary ways for extraordinary fruit.
If you want that, I can help you grow in that area.
What if I could show you how to …
Have Heaven's perspective in all circumstances, the bad as well as the good?
Manifest joy, peace, and love nearly every day of your life?
Know the will of God each day of your life?
Have faith to move mountains?
Dream bigger and manifest those dreams?
Would you be interested? Well, I can and I will.
During this global broadcast, we discuss:
Diving in the deep end
Building your faith
Keeping your priorities straight
Building your prayer life
Developing a lifestyle of thanksgiving
Allowing God to be your Master Coach
Living an uncommon life (dream bigger)
For me this is returning full circle. You see the first webinar series I ever did back about eight years ago was "Experiencing God Through Journaling".
The Lord told me on several occasions while journaling, "Teaching others to journal to hear My voice is your sweet spot. That's where you will flourish." So I'm unleashing this incredible gift in your life.
It's time for your breakthrough. Say "yes" to God. You'll never regret it.
Blessings to make experiencing God through journaling a daily habit!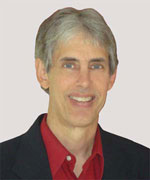 Joseph
Joseph Peck, M.D.
The Time Doctor
Empowering Dreams
Author, I Was Busy Now I'm Not