If you take a look around, you will notice that very, very few companies actually share their core values. Yet core values define what people do and why they do it. We share our core values so you better know who you are partnering with. And who you choose to partner with can make all the difference in the world.
COMPANY CORE VALUES
By choosing to partner with us you will work with a company that values:
INTEGRITY
The most important characteristic of leadership is integrity!
Integrity is more important than intellect, intensity, or insight. Integrity and Honesty guarantee our future and YOUR future. Confidence is generated doing the right thing. Our goal is long term stability and prosperity, not short term gains.
EXCELLENCE
Jesus' expectation for His disciples is excellence, nothing more, nothing less!
Nowadays, QUALITY is frequently sacrificed for the sake of time or money. Our goal is to exceed your expectations.
SIMPLICITY
The simplest answer is almost always the best!
COMMITMENT
Maximum LEVERAGE requires alignment with your assignment! Until you get fully committed to something, you will never come close to achieving your maximum potential.
——————————————————————————–
PERSONAL CORE VALUES
By choosing to partner with us you will work with a company whose founder values:
FAITH
The Bible teaches "Without faith it is impossible to please God." Since prayer is the most powerful tool God has given us, our team goal is to bless our clients through the power of prayer!
FAMILY
A businessman recently said "All my life I strived to get to the top of the corporate ladder, and when I got there I realized it was leaning against the wrong wall!" So often families are foolishly sacrificed in exchange for success in the marketplace. But, now that God is showing believers how much He wants to use them in the marketplace, we need to learn how to bridge the gap between the family and the workplace.
FREEDOM
As human beings, freedom is one of our deepest needs. Our team goal is to bless you to experience a life of abundance – to have money freedom, time freedom, relationship freedom, and spiritual freedom.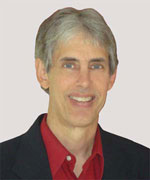 Joseph
Joseph Peck, M.D.
The Time Doctor
Empowering Dreams
Author, I Was Busy, Now I'm Not
www.empower2000.com
Connect – BE Blessed To Be A Blessing
LinkedIn: http://linkedin.com/in/thejournalguy
Facebook: http://facebook.com/thejournalguy
Twitter: http://twitter.com/thejournalguy

SHARE YOUR VICTORIES below!
It is easy, fun, and will inspire others.
There is tremendous power in a testimony. "And they overcame him (the devil) by the blood of the Lamb and by the word of their testimony." – Revelations 12:11
Caring/Sharing
Poem by Hugh Traulsen
If you dare to care, then share!
If you share, pay heed!!
God will reward every good deed!!!