A modern day Esther's calling to Hollywood – SHINE and LEAD
Title: A modern day Esther's calling to Hollywood – SHINE and LEAD
Presenters: Laurie Roberts and Ieesha Esperanza
Facilitator: Holy Spirit + Dr. Joseph Peck
Panelists: Beverly Leavitt, Pastor Mark Henderson, Dr. Bruce Cook, Apostle Sharon Billins, Marnie Pehrson, Russel Stuaffer
Date: Thursday, June 14, 2012
Time: 8 pm Eastern
Duration: 75 minutes


RIGHT CLICK HERE to download the MP3 (audio replay).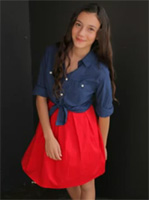 People everywhere are looking for hope and we are AMBASSADORS FOR HOPE.
It's quite rare that Father God raises up a young girl to be an ambassador for hope for millions of young girls and women around the world. I believe Ieesha is one those young few with a true Esther calling.
And now you can be part of this miracle!!!
THE DREAM: Ieesha Dream Modeling Project
Ieesha Esperanza is an 12 year old girl in Mexico with a big dream. Her names mean "tree of life" and "hope." Ieesah believes that your first name is who you are and your second is your calling. So Ieesha is a TREE OF LIFE and her calling is to be hope.
Ieesha believes that she is called to be a "model" of hope and faith in Jesus for other young women, especially to Hispanic youth and Mexicans. She wants to set a good example with how she lives her life to positively impact millions of teenage girls around the world.

Her hope and plan has been that with the resources and connections in the modeling industry, she will be able to start her own clothing and design company while she is studying to become a structural engineer and architect. Her vision is to build amazing communities that are self sustaining, full of life, and all natural – not destructive to trees and the natural environment of the area.
She has been studying with a graphic artist and already learning to design with graphic arts software for architecture. Finally, her ultimate, long-term dream is to serve her people and country of Mexico.
So what? What does this have to do with you?
Through an amazing sequence of events and unusual circumstances, Ieesha auditioned with AMTC (Actors, Models, and Talents for Christ) in Los Angeles in late March 2012 and was accepted into their training program.
AMTC is a Christ-centered talent preparation company that provides inspired performers with professional direction, industry introductions, and spiritual encouragement.
Since her audition and acceptance, Ieesha and her mother Laurie made two trips to Los Angeles for the first two trainings by AMTC.
Laurie and Ieesha now need our help raising $5,000 in the next week or so to take the last step (which is really the first into this industry) of this amazing journey of faith. This is the big step for the SHINE Orlando event where she will have the real chance of signing a contract, being recruited and receiving an agent!
SHINE Summer 2012
Jul 03-08, 2012
Gaylord Palms Resort in Orlando, Florida

Actors, Models & Talent for Christ is a 501c3 non-profit ministry. It is also a mission and a movement of performers from all over the world who feel called to the fields of arts, entertainment, and media.

AMTC equips, prepares, and promotes God's talent to become positive role models in an industry that influences our entire culture. Kids, teens and adults chosen from local auditions get to perform for the world's leading agents. Since 1982, God has built a 30-year legacy within AMTC to launch His performers.

The next AMTC SHINE event spans six full days at the Gaylord Palms Resort in Orlando. Each day is packed with workshops by industry experts and a variety of talent showcases for all ages. SHINE concludes with one-on-one interviews for the performers with 50 to 100 top film, fashion and music executives. SHINE is where careers start for talented newcomers.

Success in the entertainment Industry is about "What You Know" and "Who You Know." The AMTC experience will teach you what you need to know, then put you in front of who you need to know. God is raising His performers to enter the kingdom of entertainment with love and excellence.
During this webinar, you will learn …
The God story behind the Ieesha Dream Modeling Project
How Actors, Models & Talent for Christ plans is bring solid family values back to the Entertainment industry
About the upcoming SHINE Summer 2012 event
How helping Ieesha will impact orphans in Mexico directly and quickly
How helping Ieesha will positively impact million of teenage girls around the world
How you can be a part of God's design (connecting spirit, heart, head, and hands)
CLICK HERE to register for this life-changing webinar.

Blessings to partner with God in this big miracle!
Joseph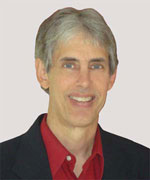 Joseph Peck, M.D.
"Blessed to be a blessing"
Dr. Breakthrough, THE CONNECTOR, and The Journal Guy
REST, LEVERAGE, BREAKTHROUGH, and DREAM Coach
Founder and Executive Director of Webinars777
Creative Marketing and Communication Specialist
Empower 2000, Inc.
Empowering and Connecting a New Generation of Godly THOUGHT LEADERS
POWER NETWORKING God's Army Around the World
Changing Lives to Disciple Nations