Title: Awakening
Panelists: Dr. Bruce Cook, Dr. Gayle Rogers, Dr. Glories Powell, John Anderson, and Wende Jones
Host: Dr. Joseph Peck
Date/Time: Thursday, August 7, 2014
Duration: 54 minutes
Cost: Free
The live webinar is now over. CLICK HERE to download the MP3 audio replay.

America and the nations are ripe and due for a Third Great Awakening. Leaders from the nations are intentionally and strategically gathering to cry out, pray for, decree and prophesy an Awakening in the United States, Canada, and around the globe.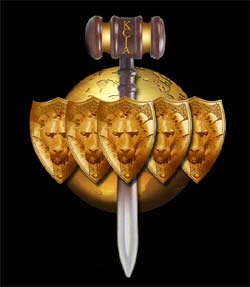 Historically, the First Great Awakening and the Second Great Awakening started in the Northeastern U.S. in previous centuries and were led by passionate revivalists, social reformers and fiery orators such as Jonathan Edwards, George Whitefield, and Charles Finney.
A Third Great Awakening for America and the nations has been prophesied by many leaders such as William Seymour, Maria Woodworth-Etter, Bob Jones, Rick Joyner, James Goll, and many other historic and contemporary prophets.
Come join Dr. Che Ahn, Dr. Lance Wallnau, Dr. John Muratori, Dr. Bruce Cook, Dr. Mark Kauffman, Dr. Gordon E. Bradshaw, Dr. Berin Gilfillan, Dr. Lisa Gilfillan, Dr. Arleen Westerhof, Dr. Gayle Rogers, Dr. A.L. (Papa) Gill, Dr. Francis Myles, Dr. Sharon Billins, Dr. Stan Jeffery, Dr. Erik Kudlis, Dr. Glories Powell, Dr. Carl White Jr., Dr. Tyrone Crider, Dr. John Saba, Dr. James Brewton, Dr. Kluane Spake, Dr. Ed Turose, Dr. Doug Atha, Dr. Cynthia Chess, Doug Firebaugh, Paul Bersche, Dennis Wiedrick, John Anderson, Al Caperna, Dave Hodgson, Paul Cuny, Wende Jones, Jackie Seeno, Lloyd Phillips, Gary Beaton, Duncan Campbell, Lex LaMotte, David Regnier, John Schenck, Dove Morgan, Mary Dorian, Candace Long, Beverly Jones, Gary Lovelace, Sam Sseba, Mark Henderson, Jim Barthel, Alex McCaskill, Curtis Gillespie, Jess Bielby, Rich Darnell, Marty McClendon, Keith and Jane Hinsz, Michael Enos, Alexis Alexander, Dorothy Leachman, Markus Rapp, Josee Lusignan, Iain Speirs, Jeff Kingshott, Wilhelmien von Nieuwenhuisen, Cory Gumienny, Cristian Voaides, Nicholas Courchesne, Ed Rogers, Caroline La Motte, Charlie Fisher, Jayne Ferriss, Troy Chess, Cynthia Newborne and many other leaders as we gather to intercede, prophesy and fan the flames for a Third Great Awakening.
Awakening Conference
August 15-17, 2014
Event Location: Calvary Life Family Worship Center
174 East Johnson Ave.
Cheshire, Conn. 06410
During this webinar, Dr. Bruce Cook, Dr. Gayle Rogers, Dr. Glories Powell, John Anderson, and Wende Jones will share their perspectives on what's happening and the value of attending this major event.
DISCIPLING NATIONS!
EMPOWERING GENERATIONS!
STEWARDING COLLABORATION!