The Tornado: Bringing Divine Order
Experience New Focus, Create New Momentum, Live Your Design

Title: The Tornado: Bringing Divine Order
Speaker: Bret "Maverick" Wade
Host: Joseph Peck, M.D.
Date/Time: Wednesday, January 21, 2015 at 4 pm Eastern
Duration: 90 minutes
Cost: Free

CLICK HERE to download the MP3 audio replay.

Print the webinar outline before watching the video to be able to take plenty of notes and receive everything God has for you!

CLICK HERE to learn more about Bret Wade's Fresh Vision coaching program.

Do you have questions about your identity? Do you feel you're successful in areas of your life but lack a sense of fulfillment? Have you exhausted yourself with an occupation that doesn't fit your design? Do you feel like you're taking the long way to get there? Hitting dead ends? Have you become disillusioned and discouraged?

Each of us desires to fulfill the destiny that we carry within our hearts. We would make every effort if we only knew what to do to get there.

Destiny is often misunderstood to be a future destination exclusively. But destiny is actually a present-day lifestyle of persistent pursuit.

The future is a seed we sow each and every day.

Most live day-to-day hoping to get to the end of their journey fulfilling the purpose for which they were created.

When the clutter is removed and the dust settles, the answer is simple. It's simple things simply done. We begin with unconditionally living after the voice of God. But where do we go from there?

Insight is the key. Insight is defined as "seeing into inner character or underlying truth". We're going to look into both – character and truth.

"The purposes of a person's heart are deep waters, but one who has insight draws them out." (Proverbs 20:5)

You are invited to a live free webinar with special guest expert Bret "Maverick" Wade, an anointed apostolic and prophetic leader whose purpose is INSPIRING INSIGHT to bring divine order to the Body of Christ.

Here is what Bret will cover during this webinar:
Heaven drops a Plumb-line into the Earth
Order versus Control
Alignment For Assignment
From Success to Significance
Twin Tornados Dream
Prophetic Word of a Second Tornado
The Second Tornado Dream
Precision, Accuracy & Details
Be Intentional
Miracles and Favor
Fresh Vision
What is a maverick? The dictionary defines maverick as an unorthodox or independent-minded person. Synonyms are nonconformist, free spirit, unorthodox person, original, and eccentric. Friends, it's time for new ideas and fresh vision. And today, Bret will lead you on a journey toward that end.
Bret has a powerful anointing to release miracles and favor in your life. Bret was the very first person to invest in The Dream Summit, a 30-60-100 Master's Mind Marketing gathering bringing big dreams to life by collaborating with others.
Since connecting closely with Bret, I have experienced unprecedented miracles and favor in my life. The Master's Dream Academy was launched, allowing Pastor Donald Lee, Gary Beaton, Vivienne Anderson, and Shaun Smit to release their signature messages to the world. The gross revenue for my business has soared, more than doubling each month. I could go on and on, but hopefully you see the value in connecting with Bret.
I look forward to seeing you on this life-changing webinar to empower dreams.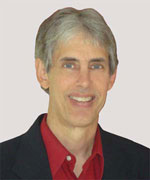 Blessings to bring divine order to your life!
Joseph
Joseph Peck, M.D.
The Time Doctor and Quantum Coach
Empowering Dreams
Author, I Was Busy, Now I'm Not