King's Gallery: Raising a Banner Worthy of Heaven to Carry
King's Gallery

God ordained visions, instructions and revelations are charged with a heavenly mandate to bring about supernatural results. Whether feeding the multitude with bread or delivering the multitude from oppressive circumstance, God's intent is to manifest His goodness, His glory, and His salvation.
Title: King's Gallery: Raising a Banner Worthy of Heaven to Carry
Presenter: Troi Cockayne
Facilitator: Holy Spirit + Dr. Joseph Peck
Panelists: Beverly Leavitt, Nancy Slocum, Max Greiner Jr.
Date: Tuesday, April 10, 2012
Duration: 93 minutes
The live webinar is now over.
CLICK HERE to access the video and audio replays!

Gig Harbor sculptor and artist, Troi Cockayne, has been given a gift to create visions of God's love, through the face of Jesus. Troi is the founder of Inspired Monumental, a Kingdom business dedicated to revealing the message of God's love through sculpture and art. From smaller limited edition sculpture through heroic size bronze sculpture, Troi seeks to work together with Kingdom leaders to transform interior and exterior spaces with a focal point of God's love that speaks 24/7 with visual power.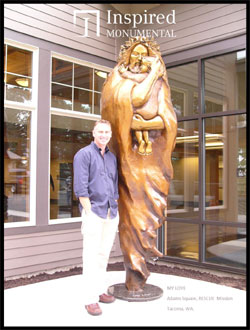 According to Troi, "God has given us all the gift of life. This is in fact the truth. This beautiful world, eyesight, music, food, joy, hope and relationships are a blessing from our creator. This miracle He bestows on all of creation. He is worthy to be honored, worshipped and revered above all else. God has also given many convincing evidences, proofs and signs that clearly point to mankind's only doorway to Eternal life, His Son, Jesus. Jesus is God's hand of mercy to a rebellious and sinful world. All of life's pursuits completely pale in comparison to this one truth, that Jesus is the way to true life. Nothing in all of creation even comes close in importance then that people see the glory of God manifested. The light of awareness must be raised higher and brighter than ever before."
KINGS GALLERY is a revelation that came to Troi through intimate Journaling in God's presence and Word. The Lord said to Troi "Raise a banner worthy of heaven to carry", and then continued to pour out revelation and insight. Come hear the revelation and the story.
Join us for a night of blessing!
The live webinar is now over.
CLICK HERE to access the video and audio replays!
God is at work around you. Blessings to join Him in what He is doing!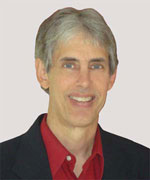 Joseph
Joseph Peck, M.D.
The Time Doctor
Empowering Dreams
Author, I Was Busy, Now I'm Not
www.empower2000.com
Connect – BE Blessed To Be A Blessing
LinkedIn: http://linkedin.com/in/thejournalguy
Facebook: http://facebook.com/thejournalguy
Twitter: http://twitter.com/thejournalguy

SHARE YOUR VICTORIES below!
It is easy, fun, and will inspire others.
There is tremendous power in a testimony. "And they overcame him (the devil) by the blood of the Lamb and by the word of their testimony." – Revelations 12:11
Caring/Sharing
Poem by Hugh Traulsen
If you dare to care, then share!
If you share, pay heed!!
God will reward every good deed!!!