The Steps to Maximum Momentum
Title: The Steps to Maximum Momentum
Speaker: Vic Johnson
Host: Dr. Joseph Peck
Date/Time: Wednesday, September 30, 2015
Duration: 95 minutes
Watch the video below or download the audio replay (MP3) and listen to that if you did not participate in the live call.
Click here to subscribe to The Champions Club newsletter for free.

Click here to officially join The Champions Club and receive the 12-week Maximum Momentum training ($4,000 value) for free.

Note: Participating in The Champion Club has been my best business investment by far.
To download the audio recording:

Windows users: right-click the link above and and select "Save link as"
Mac users: control-click on the link above and select "Save As"
Dr. John Maxwell says, "Momentum is a leader's best friend" because when you have the "Big Mo", life is very good. Momentum is the great exaggerator. When you have it, it exaggerates everything in a positive way. When you don't have it, it exaggerates everything in a negative way.
When you've got momentum, keep pushing the ball. Don't let it stop. It's your best friend. It will solve problems for you.
But HOW do you create Maximum Momentum? Is there a plan or strategy that you can implement that will consistently create maximum momentum for you? The answer is yes.
And Vic Johnson, founder of The Champions Club, is an expert on this subject. Vic has been teaching about Maximum Momentum for at least a decade.
My life and business is a testimony that Vic's training works. Since participating in Vic's Maximum Momentum training in the last quarter of 2013 so many amazing things have happened.
For example, my company's gross revenue tripled in 2014 and is on track to triple again in 2015. The number of my webinar subscribers increased from 1800 to 9000. My workers increased from from one to seven and I wrote my I Was Busy Now I'm Not book and that was published by a major publisher.
During this live broadcast, Vic will discuss six steps you can take to achieve more in the next 90 days than you've achieved in the whole year put together.
Despite being totally unknown in the personal development industry when he launched his first website in 2001, Vic Johnson has gone on to become an international expert in goal setting and host of the popular TSTN show Goals 2 Go. He is also the Founder of TheChampionsClub.org, AsAManThinketh.net, Goals2Go.com, MyDailyInsights.com and a dozen other self-help sites.
More importantly to me, Vic has been my top business coach and mentor for the past two years. I am delighted that he has agreed to be our guest speaker.
Feedback from attendees on the live broadcast after Vic shared his message:

What stood out for you the most?

The need to have a big desire
Believe big and making sure my actions are in complete harmony with what I believe
Don't give up; the change can happen suddenly near the end of the 90 days
Measure every effort using the "True North" principle
At age 83 a desire to learn the basic Hebrew language
The 90 days action step
I am glad I attended this webinar and thank you Vic and Joseph for the great value. This is confirmation of what the rest of my year is supposed to look like!! I'm not going to make any more excuses as to why I STOP. Now it's W.I.N.. and F.I.D.O.
Change my Belief
Evaluate the activity, not the results
I have received great hope that I can achieve my goal which is to motivate, equip & mobilize the Christian Church worldwide to become active, confident articulate fishers of men and with the proceeds retire my precious lovely wife.
Nothing is impossible to those who believe that they can. If you believe you can't, you are right, if you believe you can you are also right
Focus and taking action are the most important. My step to take is finish my book, become the bestseller and find sponsors to advertise in my books.
I can write a book before the end of the year
Move ON from the past failure stinks start again
My situation can reach Maximum Momentum in a short period of time, not some day
Limiting beliefs
WIN = what is important now is what stood out to me. Action steps: Keep a note on my computer – WIN
Use truth card , build a dream board
Core activities
That I need to find someone to follow that has been successful in the area where I want to be successful, and I plan to do that, and pray the Lord will lead me to the right people.
I'm lacking momentum on writing my book… The W.I.N. principle resonates – Is what I'm doing right now the best thing I could be doing?! Action Step: accountability partner. Like attracts Like! Thank you Vic and Joseph!
The importance of taking Core Actions to create momentum
A huge dream of mine is to be married. Since I can't gather some dirt and make a man, what would you suggest I do? It seems as though I really don't have any control over this dream.
Putting your dreams in front of you all times and that I can do more in 90 days than I have done in the last 6 months
Blessings to take the steps to create Maximum Momentum!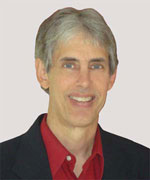 Joseph
Joseph Peck, M.D.
The Time Doctor
Empowering Dreams
Author, I Was Busy Now I'm Not