The Journey From Pain Island To Gain Island
Gain Island – A safe place of Love, Joy, and Peace

Title: The Journey From Pain Island To Gain Island
Presenters: Dr. Joseph Peck
Date: Tuesday, June 12, 2012
Duration: 18 minutes
CLICK HERE to watch video replay..

RIGHT CLICK HERE to download the MP3 audio file.
Greetings!
The fact that you're reading this message makes me think you're experiecing some type of pain and want relief.
Perhaps you want more time, more money, or better health.
Or maybe, you want more love, joy, and peace in your life, family, or work.
Whatever it is you need or want, there's a good chance I can help you.
You see, for 20 years I worked as a pain doctor (anesthesiologist) and for the past 5 years I have been training as a "gain doctor" on GAIN ISLAND.
What is a "gain doctor" you ask?
Good question.
A gain doctor is someone who takes you on a journey of discovery and growth to travel from pain island to gain island.
A gain doctor helps you …
Gain in rest
Gain in intimacy (relationships)
Gain in time
Gain in finances
Gain in freedom
Gain in wisdom
Gain in knowledge
Gain in understanding
Gain in love
Gain in joy
Gain in peace
Gain in impact (leverage)
I'd like to invite you to participate in a live webinar tomorrow to learn more about …
The Journey from Pain Island to Gain Island
To make it convenient for you and many others to participate, I'm offering this webinar at 3 different times and keeping it short (20 minutes)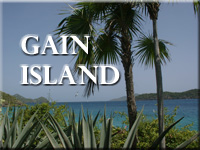 During this webinar you will learn …
How you know you're on pain island
What gain island is like
How I made my journey from pain island to gain island
How you can make that journey too
Don't miss it. The ship taking people on the journey from pain island to gain island departs on Wed June 13 (the day after the webinar) and only those who get on board in time can take the journey.
Blessing to choose to take The Journey!
Captain Joseph
The Journey from Pain Island to Gain Island