VISIONS777: God's Vision For Seminars and Webinars
Title: God's Vision For Seminars and Webinars
Series: VISIONS777: "Casting God's Visions for the Next Decade"
Facilitator: Holy Spirit
Speakers: Will Green, Dr. Joseph Peck
Panelists: Dr. Bruce Cook, Judi Reid, Apostle Thomas, Georgia Fauber, Denai Vaughn
Date: Thursday, September 30, 2010
Start Time: 2 pm EDT, 1 pm CST, Noon MST, 11 am PST, 7 pm BST
Duration: 90 minutes
Our KEY word is TEACH
Our KEY message is TEACHING SELLS! And webinars are the #1 online marketing and teaching tool – bar none.
Our KEY scripture is Matthew 28:19a &20a "Go therefore and MAKE DISCIPLES of all the nations … TEACHING them"
We invite you to Join THE Conversation by posting your comments, insights, and revelations about the webinar below!
Will Green is an apostle for the WORD of God. He has been called by God to raise up 100 million Word Warriors in America – North America, Central America, and South America – over the next decade.
Will has extensive experience teaching at seminars and is one of the most extraordinary entrepreneurs I have ever personally known. At the end of his presentation, he will share about a live seminar he is hosting at the Word Warriors World Headquarters on October 9 called "How to Reach the World with the Word."
———————————————-
Dr. Joseph Peck is a physician who stepped away from his easiest, most enjoyable, highest paying anesthesia job of his career in December 2006 in obedience to the Holy Spirit to take a sabbatical year and ultimately pursue his calling. His God-given assignment is to POWER NETWORK God's army around the world, primary through the world-wide-web, God's SUPERNATURAL highway of communication.
Joseph's friends call him THE CONNECTOR, the networker of networks. Joseph connects people, ideas, and resources IN CHRIST for MIRACLES. He says he's allergic to small thinking as so is God.
Joseph is the founder and executive director of Webinars777 and the co-host for the Visions777 webinar series. During a recent Master's Mind prayer call, Will Green prophetically referred to Joseph as the APOSTLE OF WEBINARS.
———————————————-
Replay …
The FREE 72-hour audio Replay period is over.
However, there's good news! You now can have access to all the recordings for all the speakers and webinars at your convenience.
Do you want to download the recorded webinar audios and listen to them away from your computer?
Do you need to quickly search through a transcript for a keyword or an important phrase?
Do you want to watch the recorded webinar videos when it's convenient for you?
CLICK HERE TO INVEST in yourself and the Kingdom of God and to choose the package (Gold, Silver, or Bronze) that's best for you.
CLICK HERE to BECOME an affiliate for TeamDestiny777, so you can earn affiliate income for telling your friends and followers about our webinars, courses, products, and memberships. This includes the VISIONS777 webinar series and much, much more.
Blessings to understand and embrace God's Vision For Leaders!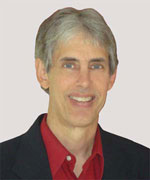 Joseph
Joseph Peck, M.D.
The Time Doctor
Empowering Dreams
Author, I Was Busy, Now I'm Not
www.empower2000.com
Connect – BE Blessed To Be A Blessing
LinkedIn: http://linkedin.com/in/thejournalguy
Facebook: http://facebook.com/thejournalguy
Twitter: http://twitter.com/thejournalguy

SHARE YOUR VICTORIES below!
It is easy, fun, and will inspire others.
There is tremendous power in a testimony. "And they overcame him (the devil) by the blood of the Lamb and by the word of their testimony." – Revelations 12:11
Caring/Sharing
Poem by Hugh Traulsen
If you dare to care, then share!
If you share, pay heed!!
God will reward every good deed!!!