Title: What's holding you back?
Speaker: Joseph Peck, M.D.
Panelists: Samone Jones, Glenisaah Stauffer, Karline Cunningham
Date/Time: Wednesday, Feb 11, 2015 at 6 pm EST (New York)
Duration: 80 minutes
Cost: Free
CLICK HERE to download the MP3 audio replay.

CLICK HERE to learn more about the I Was Busy Now I'm Not coaching program.
"Your mind is the most powerful thing in the universe after God." – Dr. Caroline Leaf
And do not be conformed to this world, but be transformed by the renewing of your mind, that you may prove what is that good and acceptable and perfect will of God. (Romans 12:2)
According to Dr. Leaf, author of Switch on Your Brain, "The greatest gift God has given us in His Son. The other greatest gift is the ability to think and choose. When you are think, you are evaluating, you are intellectualizing, you are choosing."
When I was hosting the live "Bring Divine Order to Your Time" webinar last week (Feb 4), I was inspired to offer an additional Q&A session to answer people's most important questions about time because the interest level was so high.
This morning (February 11) while lying in bed resting and reflecting with Godly thoughts flowing through my mind, I kept hearing, "Host a webinar today titled 'What's holding you back?' "
Then during my sacred time, Holy Spirit led me on a journey of discovery, putting together an amazing agenda for today's webinar.
During this webinar, we will discuss:
The two primary choices in life
Byways of blessedness
Detoxing your thought life
How to stay connected to God moment by moment
Uncommon journaling for divine destiny
Living a focused, purposeful, and fruitful life
Answers to common questions about stewarding TIME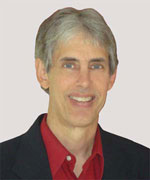 Blessings to get unstuck!
Joseph
Joseph Peck, M.D.
The Time Doctor
Empowering Dreams
Author, I Was Busy, Now I'm Not
P.S. You are welcome and encouraged to share this invitation with friends you love.