Title: Operation Rolling Thunder: A Powerful Proven City Transformation Strategy
Presenters: Tim Taylor
Facilitator: Dr. Joseph Peck and the Holy Spirit
Panelists: John Anderson, Carl Krames, Jason Hubbard
Date: Tuesday, July 31, 2012
Time: 8 pm EST
Duration: 105 minutes
CLICK HERE to watch the video replay.

RIGHT CLICK HERE to download the audio (MP3) replay.

Last voyage for Space Shuttle Discovery and Kingdom League International

Learn more …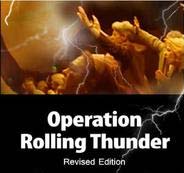 Many have a vision for city transformation but just aren't sure where to start. Operation Rolling Thunder is a powerful proven city/regional transformation strategy used by leaders in over 34 nations. It has empowered leaders from all 7 mountains to gather together, form councils, connect the Church from Charismatic to Catholic and from Pentecostal to Presbyterian to discover God's best strategy for their specific community all the while inviting Christ's abiding presence through 24/7 prayer, praise and worship. The results are:
Measurable (ie. salvations, crime decreased in 13 cities, record adoption rates, decreased abortions, economic growth, decreasing unemployment, church growth in unreached areas, etc)
Supernatural (signs in the heavens, earth, healings, miracles, unusual wonders, answers to prayer)
Click the Links – ORT Results – Supernatural & Measurable – – – Gig Harbor WA Testimony – Forming 7 Councils – Hear Jim Goll's perspective on the strategy in the Whatcom County WA 12 min video – Least Churched County grows 70% – – ORT World Map – – Gainesville FL & Portland OR – Mayors Served & Laws Changed – – PT Townsend – Whooping Cough Epidemic Stopped
Operation Rolling Thunder (ORT) empowers leaders to take the first two steps King David took when he began to expand the kingdom. Learn how to form strategic councils in all 7 spheres and establish 24/7 prayer like David did.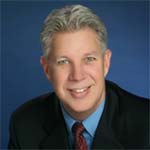 Tim Taylor, an apostle and architect of Operation Rolling Thunder is joined by the following veterans of ORT campaigns:
1) John Anderson an apostle, business leader and the catalyst serving Gig Harbor Washington who launched the strategy in March of 2012
2) Jason Hubbard an apostolic teacher, the founder of Light of the World Prayer Center, ORT CONECTer for his city/county since 2006 and WA ST CONECTer since 2011.
3) Finally, Carl Krames an apostolic prophet, business owner, founder of Prepare for Transformation and Gainesville FL CONECTer since 2009.

Kingdom League International Logo Motto & Vision

Blessings to spread the word to your own community and network!