Title: Bringing Wholeness: Transforming the human spirit, soul, and body
Series: Master's Dream Academy
Speaker: Vivienne Anderson
Host: Joseph Peck, M.D.
Date/Time: Wednesday, October 1, 2014 at 4 pm Eastern (1 pm PST, 9 pm U.K.)
Duration: 80 minutes
Cost: Free
The live webinar is now over. We will notify people who pre-registered for this webinar by email when the replay is available.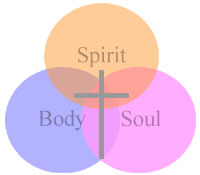 A broken heart is a closed heart. When our hearts our broken and closed, we don't see very well. We don't see other people's needs. We shut ourselves down and protect ourselves. When we stay broken, we defile the people we serve. So they really get cheated.
Is your heart broken for something that you don't understand? Do you feel something aching deep inside of you, which longs to be understood and comforted and set free? Do you wish you could fill that void you feel inside and be able to enjoy your life to the fullest, not just for one day, but for the rest of your life?
It's possible for you to move from painful living to joyful living. With the right teacher, mentor, and coach, you can experience the joy of the Lord often and regularly. Vivienne Anderson can help you move from painful living to joyful living to enjoy your life journey all over again! She can help you find keys to let go of your sorrows and receive in exchange God's offer of "beauty for ashes, oil of joy for mourning, and the garment of praise for the spirit of heaviness" (Isaiah 61:3)! You can experience the "fullness of joy" that has been promised to each one of us in God's Word!
You will show me the path of life; In Your presence is fullness of joy; At Your right hand are pleasures forevermore. (Psalm 16:11)
If you have experienced significant trauma in your life and want to experience the fullness of God's joy, you are invited to this live webinar (online seminar).
During this webinar, Vivienne will discuss symptoms of a broken heart, the process of healing, and simple steps you can take to begin moving toward wholeness in your life.
Vivienne Anderson has been supernaturally called and qualified by her own experiences of brokenness as a child growing up in Jamaica and as an adult woman in America. Vivienne has experienced deep levels of woundedness both in her family and in the Body of Christ. Vivienne knows the pain of incest/sexual abuse, and has experienced the crushing woundedness of domestic violence. However she has experienced and continues to experience even deeper levels of healing from both her childhood and adult traumas. Vivienne is being brought to wholeness in her spirit, soul, and body through the transforming power of the Holy Spirit.

Vivienne is called for such a time as this, bringing wholeness and transforming spirit, soul, and body. She is a former educator at the elementary and junior college levels. Vivienne is a marriage and family therapist as well as a certified addictions professional. In addition, she volunteers volunteers in one of the local jails on Long Island facilitating Anger Management with the women of the DART Unit. Vivienne has been trained in Theophostic Prayer Counseling and recently attended a week long seminar training for "Healing Trauma" at the Athens School of Ministry and Worship Arts in Georgia.
Blessings to receive the healing and wholeness God desires for you!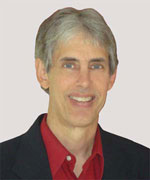 Joseph
Joseph Peck, M.D.
The Time Doctor
Empowering Dreams
Author, I Was Busy, Now I'm Not
P.S. This webinar is sponsored by the Master's Dream Academy, the world's premier training center and community to Empower Dreams.