Title: Courage to be Real
Speaker: Dr. Susan Austin
Host: Kim Haber
Date/Time: Thursday, January 7, 2016
Duration: 89 minutes
RESOURCES
"You are all children of the light and children of the day. We do not belong to the night or to the darkness." (1 Thessalonians 5:5, NLT)
You are a masterpiece. Literally! A piece of exquisite workmanship fashioned by the Master Creator! This life you are living is important. You are a treasure. You have a unique purpose, a destiny that is yours and yours only. You are in the process of becoming…the real you!
Dr. Susan Austin is a Board-Certified Psychiatrist with extensive experience in working with individuals and groups in the arena of healing and the unfolding of the real self. We have all been wounded to some degree. Many of us have felt that we will never be "good enough", and we keep trying to get it right, leaving us on the endless treadmill of performance-based acceptance.
Dr. Susan has learned, in both her personal and professional life, much about why we were created, the meaning and potential of the hurts that we have endured, and the great love of our Creator as He calls us forth from the darkness into His marvelous light!
During this webinar, Dr. Susan will discuss:
Some of her own story about becoming real
Identification of the traumas that we experience as citizens on planet Earth
Why emotional abandonment hurts so much
The gifts that are hidden in painful places
The Core Self vs the False Self
Defenses: what they are and why they are there
Why being a "good" person is sometimes not so good
The blessing of words
Recovery: being "re-covered" in the Glory of God
The spirit and the soul
Jesus our Healer
Tools for the journey
7 Questions asked by audience and answered by Dr. Susan during Q&A time
How do you stand when you have been emotionally wounded and face continual rejection?
What are keys to identifying or being aware of old thought patterns/behaviors that can trigger us to not to be real?
How can I get rid of fear of rejection in similar situations/relationship dynamics of the past that trigger self-sabotage as protection?
Why do we postpone taking action on truly being real?
How do I get beyond my defenses and how can I share these truths with those I love?
When it is known that it is not safe to disclose with specific people or groups, do I cut off those relationships?
How do I get past being emotionally abandoned as a child?
Christopher Logue has written a verse which well expresses the healing journey:
'Come to the edge.' he said.
'But we're afraid.' they said.
'Come to the edge.' he said.
'But we'll fall!' they said.
'Come to the edge.' he said
And they came.
And he pushed them.
And they flew.
Biography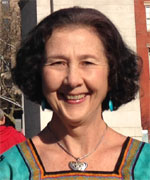 Susan M Austin MD is a Board Certified Psychiatrist who has spent the last 25+ years working intensively with individuals and groups in the realm of inner healing. She also has a background of being a Family Physician for many years. Her broad grasp of the essential elements of emotional recovery, and her gifts of emotional sensitivity and insight, combined with her exuberant faith and love for the prophetic have helped her to guide many people to deep emotional healing within the context of God's great love for them.
For the past several years she has been facilitating seminars, where people can move beyond their woundedness to "become your authentic, radiant, best self." The seminars are a safe place to heal your hurts and overcome the lies that keep you from becoming all you can be. She provides creative exercises, practical tools and takeaway skills which assist people in the process of being authentic, finding healing, and becoming the joyful, creative and productive individuals that we were created to be. Dr. Susan is the author of the soon to be published book, Courage To Be Real.
FEEDBACK
Thank you to those who participated in the live broadcast, participated in the polls, and/or completed the post-webinar survey. Your feedback helps us improve our teaching and training.
Here is some of the feedback we received:

POLLS conducted during live event with audience

#1) To what extent do you feel that you have had emotionally traumatic experiences as a child?

a) I didn't have any trauma (1%)
b) I had a small amount of trauma (18%)
c) I had a moderate amount of trauma (29%)
d) I had an extreme amount of trauma (26%)
e) I must have had some, but don't remember anything traumatic (7%)

#2) How much codependency/inappropriate caretaking of others do you notice in your life?

a) I take too much care of others & have difficulty saying no (32%)
b) I may have some codependent tendencies; I'm not sure. (15%)
c) I have noticed some codependency, but not to a great degree (35%)
d) This does not apply to me (1%)
e) I have healthy boundaries, can say no, enjoy heart-felt giving (16%)

#3) How solid is your support system? (friends, groups, people you can rely on and share with)

a) I don't have much support in my life. I'm a loner. (14%)
b) I don't have time for much support, and don't feel I need it (0%)
c) I have some support (29%)
d) I have a fairly good support system (22%)
e) I feel very supported by a network of close friends & people I love being with (35%)

——————————

POST-WEBINAR SURVEY

70% of survey respondents said the webinar far exceeded their expectations or exceeded their expectations.

What were your favorite parts about the webinar?

I gained more understanding of the effects of feeling abandoned
Audience question participation
Story of girl coming out of cave
Seeing the people involved, being able to follow alone with words and pictures, stories/examples
Co-dependency information, our defencse system
It had alot of uplifting info
The realities of life spoken so that they made so much sense
The message of hope that recovery is available
Understanding the importance of early childhood experiences and how you live our of your wounds.

What was the most important lesson you learned?

I can keep working on it!
Addictions and depression stem from emotional abandonment/lack of love and approval
Recovery = to be ""re-covered"" with God's glory!"
To ask my spirit to awake and rise up
Awareness of myself and the importance of knowing I'm special
Co-dependency & how you feel bad from childhood abandonment
Go to God, talk to God, journal with God, trust God
The impact of trauma; understand it more about my hiding in my defenses; renewed hope to experience the Lord's healing and live in the fullness of life He has for me!
My feeling of abandonment is a gift
We need to let God into these areas
To be kind to myself and take time for myself!
To connect with my feelings
Jesus loves me & wants to make me whole
Blessings for courage to be real!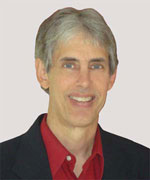 Joseph
Joseph Peck, M.D.
The Time Doctor
Empowering Dreams
Author, I Was Busy Now I'm Not