Jesus' Method for Leadership Multiplication
Title: Jesus' Method for Leadership Multiplication?
Speaker: Günther Hess, Reinald Leichte, and Christof Brux
Host: Dr. Joseph Peck
Date/Time: Tuesday, April 14, 2015 at 4 pm Eastern (New York)
Duration: 92 minutes
Cost: Free
CLICK HERE to learn more about the Disciples777: Leadership Multiplication training.

Click here to download the MP3 replay.
What is Jesus' Method for Leadership Multiplication?
Answer: Ordinary people who start to do the extraordinary!
"All authority in heaven and on earth has been given to me. Therefore go and make disciples of all nations." (Matthew 28:18-19)
"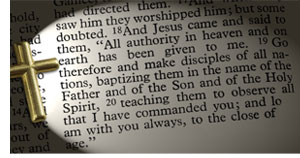 I want to be used by God." This is the cry of the heart of many. I want to be salt for the people around me. But often many Christian are overwhelmed by our modern lifestyle and see only little fruit.
As a team of pioneers. Guenther Hess, Christof Brux, and Reinald Leichte have mentored many Christians in discipleship. They have seen normal believers come into a whole new dimension: People got saved, they entered into the supernatural, and started with small training groups in homes. They discovered the adventurous lifestyle of simple multiplication.
Let us ask you…
Are you longing for a meaningful life?
Do want to simplify your "Christianity"?
Do you want to have influence in your environment?
Do you long for more mentorship and less sermons?
Are you ready to MULTIPLY your potential?
If you answered "yes" to any of these questions, the Pioneer Team can help you.
You are invited to this FREE live global broadcast (webinar) to discover the adventurous lifestyle of simple multiplication.
The speakers are Günther Hess, Reinald Leichte, and Christof Brux. Together they are known as the Pioneer Team. They live in the spirit of apostolic unity.
When I hosted Günther, Christof, and Reinald on a similar live broadcast on March 31, I felt that was the simplest and best message on discipleship I have ever heard.
During this webinar, the Pioneer Team will discuss:
The heart of the Father
Jesus simple strategy: Eat, share, heal.
Simple methods to share the gospel.
The value of training and mentorship.
hy are Discovery Bible Studies so successful?
How to impact a whole neighbourhood?
The most important lessons about discipleship in small groups.
How to start a new church in a house
Our adventures in Bulgaria, Germany and Sri Lanka
Multiplication: Training trainers who train trainers
Over years we have been in prayer to develop the best training for you. We continuously asked ourselves, "How can we simplify our training process?"
As a Team of Pioneers, Günther, Christof, and Reinald are working passionately to develop a viral 222 movement of discipleship (2 Timothy 2:2) – disciples who are strengthened and empowered through training and are nurtured on a personal level, who will in turn train others as disciples.
Their big goal is to start 10.000 new organic churches. Their mission is to release potential leaders and pioneers into their calling and purpose through coaching, life-changing seminars, and webinars.
God uses Ordinary People to do the Extraordinary! Finally, an opportunity to change and go beyond everything you imagined you could do for God.
As a SPECIAL BONUS, everyone who pre-registers for this webinar will receive a free PDF with the most simple Discovery Bible Study Lessons you have ever seen.
You are welcome and encouraged to share this invitation with your friends. If you pre-register for this webinar, you will have access to the replay even if you can't attend the live event.
Blessings to make disciples who make disciples!