Tearing Down the Strongman: Freemasonry
Title: Tearing Down the Strongman: Freemasonry
Series: SOZO Webinars
Facilitators: Holy Spirit, Dr. Mary Ellen Schoonover
Speaker: Dr. Bill Sudduth
Panelists: Dr. Joseph Peck, Brian Francis Hume
Date:  Monday, November 22, 2010
Duration: 58 minutes
RIGHT CLICK HERE to download the audio replay.

Prayers of Deliverance from the generational curses of Freemasonry

We recommend each of you read the "Prayers of Deliverance from the generational curses of Freemasonry" out loud with someone else who is clean (i.e. no Freemasonry in their family or who previously prayed the prayers with someone else who is clean). These prayers were compiled by Isaiah 54 Ministries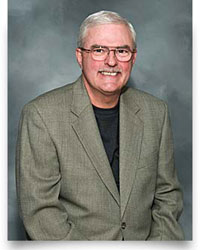 Dr. Bill Sudduth has an assignment from the LORD to equip the church to break the generational curses over families and this nation that were implemented when oaths were invoked during Masonic rites. Learn about the ties between Islam and freemasonry that are keeping America from fulfilling God's plans and purposes for the United States.
Webinar Key word, Key message, and Key scripture
Our keyword is KNOWLEDGE.
Our key message is "You must know your enemy before you can defeat him!"
Our key scripture is "My people are destroyed for lack of knowledge." Hosea 2:6.
Who is Dr. Bill Sudduth?
Co-Founder of Righteous Acts Ministries
RAM Ministry was birthed out of a passion to bring healing and restoration to the church of Jesus Christ. Our desire to see people set free from the bondage's of sin, shame, sickness and self through the healing power and love of Jesus Christ.
Former member of the pastoral staff and head of the deliverance ministry teams at Brownsville Revival School of Ministry in Pensacola, Florida
President of the International Society of Deliverance Ministers
Apostolic leader of the Apostolic Association of Related Ministers (AARM)
Author of four books
So Free! An In-Depth Guide to Deliverance and Inner Healing
The Deliverance Training Manual
What's Behind the Ink? The Spiritual Aspects of Tattoos, Piercing and Other Fads
The Restoring of Innocence
During this webinar, we discuss:
Dr. Bill Sudduth background
R.A.M. Ministries, Inc.
Breaking generational curses
Connections between Freemasonry and Islam
Deliverance

Other SOZO webinars

Blessings to tear down the strongman of Freemasonry in your family and community!