Habits That Will Transform Your Life
Title: Habits That Will Transform Your Life
Series: Master's Dream Academy
Speaker: Dr. Joseph Peck
Panelists: Lynne Lee
Date/Time: Wednesday, September 9, 2015 at 4 pm EST (New York)
Duration: 116 minutes

Are there secrets for you to breakthrough? I know there are.
If you have been on many of my webinars, you probably have heard me say "Good habits are the key to all success!"
I got that quote from "The Greatest Salesman in the World" by Og Mandino. Next to the Bible, that book has had the greatest impact on me. In fact, I started reading the Bible as a result of that book.
Here is what we will discuss during this webinar:
Meditating on the Word
Praying in the Spirit
The 60-60 Experiment
Sacred Time – Sacred Place
Exercising daily
Journaling
Establishing a War Room and then teaching someone else to do likewise.
Not only will I discuss these habits, but I will show what to do and how to do it.
Action step: Do a 30 day trial with these good habits!
This broadcast was part of the Master's Dream Academy, the world's premier online training center and community to empower dreams of people globally.

We invite you to join this powerful community. To learn more, click here.

Discover all you are meant to do and be and wake up to the big dream god has given you and set out on the journey to achieve it!
Blessings to establish habits that will transform your life!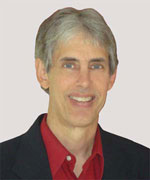 Joseph
Joseph Peck, M.D.
The Time Doctor
Empowering Dreams
Author, I Was Busy Now I'm Not