Thank you to so many of you who have sent positive feedback since Gary Beaton released his message "Davidic Worship and Warfare" on the November 5 webinar. Dreams are being activated and destinies are being revived.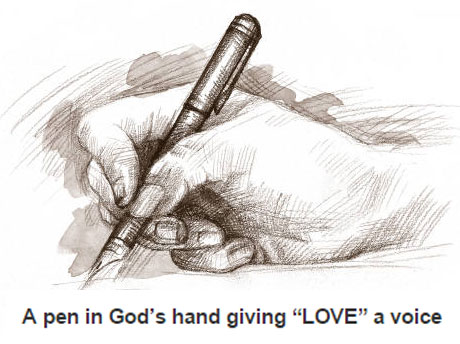 Nancy Slocum, a good friend and highly prophetic lady, wrote this to Gary:
It was just like the Holy Spirit to lead me, about a week before, to watch a Youtube video of your very touching "Tribute to Bob Jones," compliments of Rick Joyner at Morningstar. I really didn't know much about you. Once long before I was led to visit your Transformation Glory website and was taken by what I saw and heard. From that I knew you were very anointed and gifted by God.

Then after listening to your tribute, I could "see" why God was orchestrating my meeting you. As I watched you speak so lovingly and compassionately about Bob, my eyes were peculiarly "riveted" on the staff you were holding and how you were "handling" it. On rare occasions God quickens something significant in my spirit even though I don't quite understand the meaning until later. The way you continually rubbed the staff Bob Jones had gifted to you was one of those moments God was magnifying something of great importance on my spiritual radar. All I sensed at the time, Gary, was that you are a humble, meek, faithful, and loyal servant of God. It would later be revealed to me… "You are a servant like Moses!"

This is the "prophetic nugget" the Holy Spirit put in my spirit to declare over you:

"I declare the staff Bob Jones "blessed" you with will part all the Red Seas ahead of you so you will release and liberate countless others to soar into their destiny in the name of Jesus."
Another person wrote, "We have a vision to build a dream centre here in Sydney which will link up world wide to other ministries. I know may pastor really enjoyed listening to Gary talking about living the dream."
Several people inquired about how to find the video replay for Gary's webinar about the four blood moons and the the 7th of seven Shemitahs. Here is the link:
http://transformationglory.com/soaring/
Some people have inquired about Gary's itinerary [http://transformationglory.com/itinerary/]. He's currently in California ministering, but will be going to Rochester, NY, the Washington DC area, and Orlando, Florida in the near future.
Some people are still asking how to sign up for Gary's 12-week training program that starts January 8, 2015. Here is the link:
Please be aware that the price for Gary's training increases substantially after November 20, 2014. For people whose cash flow is tight, Gary is offering a reasonable payment plan.
Gary says, "We are in a moment of acceleration and advancement in the Kingdom and we must take hold and seize the day. God is equipping his soldiers so that their decrees and actions have power… to raise up a Joel 2 army. It's going to take generals who are equipped with vision to win the war."
I will be meeting with Gary next week to plan his next free webinar in early December. I think that may be December 1 or 3, but we will keep you posted and give as much advance notice as possible.
For those of you who signed up for Gary's 12-week training, that officially starts on Thursday January 8, 2015 at 4 pm EST (New York).
If you need a time zone converter, here is my favorite:
http://www.timeanddate.com/worldclock/converter.html
Blessings to seize the moment and finish the year strong!
Joseph (on behalf of Gary Beaton)
Joseph Peck, M.D.
The Time Doctor
Empowering Dreams