The Intercessors Handbook
A Practical Guide To Effective Supernatural Prayer
Title: The Intercessors Handbook: How to Pray with Boldness, Authority and Supernatural Power
Speaker: Jennifer Eivaz
Host: Dr. Cheryl-Ann Needham
Facilitator: Laura Nieminen
Date: Tuesday, August 16, 2016 at 2 pm Eastern
Duration: 90 minutes
Why don't I see more results when I pray?
In her important book "The Intercessors Handbook", experienced intercessor Jennifer Eivaz offers a practical guide to effective supernatural prayer. Using biblical principles and her own experiences of spiritual breakthrough, Eivaz shows you how to shift your practical needs to the spiritual realm, take hold of your authority and pray in a way that actually makes a difference.
Practical and to the point, The Intercessors Handbook is full of helpful tools for beginners and seasoned intercessors alike. Learn to take your prayers to the places where the real battle is happening–and experience the victory and results you've been seeking.
You are invited to a live webinar interview of Jennifer Eivaz (author) by Dr. Cheryl-Ann Needham about her book and supernatural prayer.
According to Banning Liebscher, founder and pastor, Jesus Culture, "Jennifer Eivaz has written a challenging and practical book that is much needed for the Church. It is a map of how to pray, igniting within us a passion to embrace the journey of prayer that is the privilege and responsibility of every believer."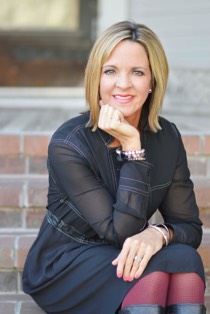 Biography
Jennifer Eivaz is a vibrant minister and international conference speaker who carries the wisdom and fire of the Holy Spirit. She presently serves as an Executive Pastor with Harvest Christian Center in Turlock, California, and is focused on raising up a passionate and effective prayer community that is tempered with love and hears the voice of God accurately. Jennifer loves the Presence of God and is a prophetic voice to her church and to others. Her teaching style is authentic and aimed at the heart, having been built on her personal testimony of God's incredible goodness and miraculous display in her life and in the life of her church. Jennifer is a graduate of Oral Roberts University in Tulsa, Oklahoma. She is married to HCC's Senior Pastor Ron Eivaz, and they have two wonderful children. She's a featured writer for several online publications including the Elijah List and Charisma Magazine. She's also written a book titled The Intercessors Handbook.
Blessings to pray with boldness, authority and supernatural power!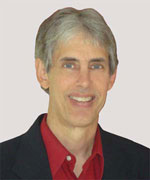 Joseph
Joseph Peck, M.D.
The Time Doctor
Empowering Dreams
Author, I Was Busy Now I'm Not