Title: Why bad things happen to good people
Special Guest: Os Hillman
Host: Joseph Peck
Date/Time: Tuesday, October 3, 2017
Duration: 89 minutes
CLICK HERE to learn more about and to register for the 8-session Joseph Calling Master Class with Os Hillman. The special price and bonuses expire on October 7.

Note: The signup page says the bonuses expire on October 5, but Os told me he is extending that special for my followers through October 7.
My friend Os Hillman is one of the most influential leaders in the world teaching about God in the workplace. He has written 17 books, delivered hundreds of keynote speeches. and been featured on many major TV and media outlets.
One of the primary things people ask Os about most in his ministry is how to make sense of their adversity. They have questions like,
Did I do something wrong, is God made at me?
I don't feel I am fulfilling my purpose. What can I do?
I am struggling with my faith. What should I do?
I feel alone. Where is God in my life right now?
Perhaps you too have had similar feelings. If so, Os Hillman wants to share with you a few stories and steps to discover, navigate, and fulfill God-given your purpose and dreams.
This webinar is for people who are navigating a difficult time in life. If you have relationship problems, work problems, health and wellness problems, financial problems and feel like your life is a mess – there is a MESSAGE in your mess you need to hear about – sign up for free to learn more! Discover in this web class how to discover the larger story of your life!
In this free live webcast (webinar), you will discover:
The Biblical character of Joseph and lessons you can apply to your own life when you are experiencing a trial
The 4 reasons people go through adversity and come out stronger because of it
Stages God takes people through to fulfill their purpose
The number one attribute you must have to gain influence with others
Why people who go through the greatest adversity or pain often have the greatest Kingdom impact
Why the door to experiencing your larger story in life almost always includes a current or past crisis
How to turn your messes into opportunities for new messages and assignments from God
Why God is raising up His Josephs for such a time as this!
BIOGRAPHY
Os Hillman is president of Marketplace Leaders, an organization whose purpose is to help men and women discover and fulfill God's complete purposes through their work and to view their work as ministry. Os is an internationally recognized speaker on the subject of faith at work. He is the author of 17 books and a daily email devotional called TGIF Today God Is First which has hundreds of thousands of readers in 105 nations. Os hosts a national radio show, Faith, Work and Culture with Os Hillman. Os has been featured on CNBC, NBC, LA Times, New York Times, and many other national media as a spokesperson on faith at work. He is a regular contributor to TenTen magazine, ChristianPost.com, CharismaNews.com, and Crosswalk.com.
Blessings be understand and embrace your journey with God!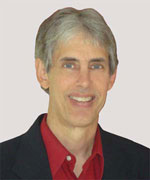 Joseph
Joseph Peck, M.D.
The Time Doctor
Empowering Dreams
Author, I Was Busy Now I'm Not