Releasing the Sound of Jubilee
Title: Releasing the Sound of Jubilee
Speaker: James Nesbit
Host: Joseph Peck, M.D.
Panelists: Jamie Fitt, Jonathan Fitt
Date/Time: Tuesday, February 16, 2056 at 4 pm EST (New York)
Duration: 102 minutes
Description: We have entered the fulness of time, and the greatest awakening the earth has ever known. "For [even the whole] creation [all nature] waits eagerly for the children of God to be revealed." (Romans 8:19). The moment all creation has awaited has arrived!
ADDITIONAL RESOURCES

Click here to download the audio replay

Windows users: right-click the link above and and select "Save link as"
Mac users: control-click on the link above and select "Save As"

This message was Session 5 of Soaring444: Understanding the Times and Seasons. Click here to learn more about Soaring444.

To receive a $200 discount off the already discounted price for the 12-week Soaring444 series, please click here and follow these instructions.
Blessings to release the sound of Jubilee!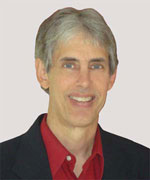 Joseph
Joseph Peck, M.D.
The Time Doctor
Empowering Dreams
Author, I Was Busy Now I'm Not

SHARE YOUR VICTORIES below! It is easy, fun, and will inspire others.