Title: Master Your Time
Speaker: Dr. Joseph Peck
Facilitator: Lynne Lee
Date: Wednesday, March 26, 2014
Duration: 68 minutes
The live webinar is over. CLICK HERE to watch the video replay.
To master your life, you must first master your time because time is your life. When you waste your time, you waste your life.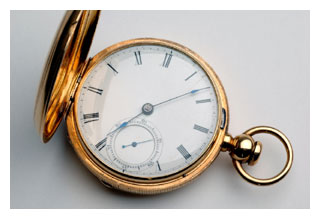 Let me ask you …
Does your time seem to be in short supply?
Have you had enough of feeling overwhelmed?
Do you need help identifying and eliminating time wasters?
Are you ready to find time for what matters most?
Do you want to enjoy a closer walk with God?
If so, you are invited to watch our free webinar about how to redeem your precious gift of time.
During this webinar, we discuss:
The value of time
Five common lies people believe about time
Five simple strategies to steward your time
The focusing question
Ten big time wasters
My story of finding time freedom
An opportunity for you to redeem your time
Join us and discover how even small changes in your thinking can lead to big breakthroughs in your life.

Let's Dream Together For A Few Minutes!
"You are never too old to set another goal or dream another dream!" – C.S. Lewis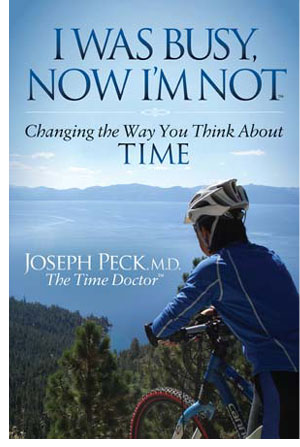 Imagine you are walking along the road of life and stumble across a dream coach who completely changes the course of your life by believing in you and the big dreams within you.
Imagine that dream coach shares a few simple secrets to free up one hour of your time each day. You in turn invest that extra seven hours of time each week doing things you enjoy the most and that make the biggest difference.
Imagine that dream coach helps you craft your perfect day and lay out a plan to move toward that each week. Imagine how good you feel as you simplify your complicated life and have time for what matters most.
Imagine the new friendships you are building, the new places you are going, and the new things you are able to do.
LIFE WITHOUT LIMITS. That's what this is about. You being fully you, unleashed to accomplish the great things you were created for.
And yes, this is really possible if you have the right coach and mentor to help guide you along the way. A coach is a person walking with you to help you achieve your goals and dreams!
If you allow me, I want to be that dream coach for you.
I am passionate about creating a movement empowering dreams of millions of people around the world. And you can be one of those.
The purpose of this webinar is to change the way you think about time. This in turn will help you eliminate time wasters, be more productive, and enjoy your walk with God more.

Get a taste for what is possible for you by watching this short video. Before enrolling in the I Was Busy, Now I'm NotTM coaching program, Chris Vercelli was a very busy entrepreneur struggling with his priorities. By changing his thinking about time and establishing a few good habits, Chris was able to break through in his personal, business, and spiritual life.

Blessings to redeem your precious gift of time!
Joseph
Joseph Peck, M.D.
The TIME Doctor
EMPOWERING DREAMS

Endorsements

"In his teaching, Dr. Joseph Peck, 'The Time Doctor,' provides eternal wisdom for one of life's greatest challenges – stewardship of our days. While God can redeem our days, why make it any harder for Him to his job? Embrace the lessons Dr. Peck teaches and you will be in partnership with God."

Kevin W. McCarthy
Author, The On-Purpose Person: Making Your Life Make Sense
www.on-purpose.com


"Dr. Joseph Peck will help you slay the Dragon of procrastination, one of our biggest Dragons in life. You will learn how to be a master of your time and never let it enslave you again. This is a must-participate for every busy entrepreneur!"

Lisa Jimenez M.Ed.
Author of, "Dragon Slayer!" and "Conquer Fear!"
www.Rx-Success.com


"The first words that come to mind with Dr. Peck's teaching is uniquely you. Joseph has taken the complex in life and made it simple. He uniquely clarifies how to identify where you are at in life and then causes you to see the next place to step. His teaching is backed in humility of his own life's journey still in process. His coaching has caused an earthquake within me. It has permanently shifted my "internal plates" to identify what is really important according to God and put me on a path to fulfill them. If you apply these clear principles, you will become uniquely you where Jesus shines forth."

Pastor Bobby Alger
www.crossroadswinchester.com


"Dr. Joseph Peck is by far the greatest time management expert I have ever known. His teaching is a masterpiece that will dramatically transform your life as you embrace and apply these treasured principles. Dr. Peck is filled with a lifetime of wisdom that can help you redeem time itself and live your life filled with quantum results."

Gary Beaton
Executive Television and Film Producer
Founder, Transformation Glory Ministries
www.transformationglory.com


"Dr. Peck has taken me to a whole new level in life. He is one of the best communicators that I know. Dr. Peck's enthusiasm for life and purpose is contagious and he is always helping to bring the best out of each of us. With his coaching and webinars, he clarifies your dreams to help you fulfill your destiny."

Jack Stagman
Founder and President, America Restored
www.americarestored.org