Title: The Open Hand of God
Speakers: Apostle Donald Lee, Gary Beaton
Host: Joseph Peck, M.D.
Date/Time: Monday, November 24, 2014 at 7 pm Eastern (New York)
Duration: 120 minutes
Cost: Free
The live webinar is now over. CLICK HERE to download the MP3 audio replay.

CLICK HERE to download the outline for this webinar.

CLICK HERE to learn more about the Tongues: Power and Blessings training.
Many people today are living far below their potential. Their lives have become one struggle after another with seemingly nowhere to turn. Not only are financial struggles a major problem for people but also health concerns, and family pressures overwhelm them. Most people are living just to survive rather than thrive, feeling like they are close to going under. They have lost hope that things can and will get better.
Is there a different way to live our lives; and if so, how do we get there?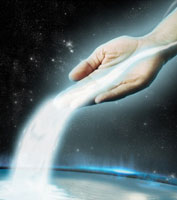 Psalm 145:16 says, "Thou openest thine hand, and satisfiest the desire of every living thing." The Hebrew word for "open" means "wide open." The opening of the hand is an act of great generosity. God is a giver and He opens His hand wide to pour out His gifts to us.
How do we get God to open His hand for us to experience the fullness of His goodness and glory? If prayer is the most powerful tool God has given us, how do we pray more effectively to unleash the power and blessings of God?
Pastor Donald Lee has some answers to help you on. He was supernaturally called by God into the ministry of the Apostle in 1975. His mandate from the Lord is to make saints strong and guide them into their destiny.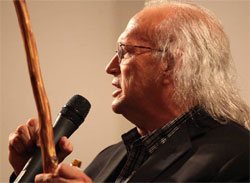 Joining Pastor Lee will be Gary Beaton, founder of Transformation Glory Ministries. Gary is supernaturally called by God to bring transformation glory to the nations. His heart is to bring about Restoration and Revival in personal lives, cities, and nations for a harvest of one billion souls.
During this webinar, Donald Lee and Gary Beaton will discuss:
The power of praying with fervent tongues
Allowing the Holy Spirit to lead
Being filled with the Holy Ghost
full of the Holy Ghost
Spiritual gifts come from the Holy Spirit
Delight yourself also in the LORD, and He shall give you the desires of your heart. (Psalm 37:4)
God is interested in your desires as well as your needs – not worldly desires, but ones that advance His Kingdom. God's desire is for you to hunger after things that are good and healthy and prosperous.
Get ready! Get ready! Get ready for an explosion in the Kingdom of God. God is preparing His end-time army for victory.
Blessings to experience the open hand of God!
Joseph
Joseph Peck, M.D.
The Time Doctor
Empowering Dreams