Rick Larie: Against All Odds (webinar)
Title: Rick Larie: Against All Odds

Host: Dr. Joseph Peck
Special Guest: Rick Larie
Date: Tuesday, February 21, 2012
Start Time: 7 pm Eastern, 6 pm Central, 4 pm Pacific, midnight UK
Time Zone Converter
Duration: 100 minutes
Cost: Free webinar
The live webinar is over. I was hoping to make the reply available within a few days, but now I'm now sure if and when that will be ready. If you pre-registered for the webinar and are still subscribed to my list, you will receive an email notice if a replay is posted.
Dear friend,
Do you sometimes feel you need a miracle to get through the challenges you are facing? If so, let me tell you there is HOPE.
On February 16, 2012 I had a private Master's Mind Marketing coaching session with Rick Larie, my #1 raving fan. During that highly inspirational call, the Holy Spirit birthed the idea to host a profound webinar at 7 pm Eastern on Tuesday Feb 21 titled "Rick Larie: Against All Odds."
During this webinar, Rick shared his life story, one of the most exciting turn-arounds you will ever hear. The Holy Spirit actually told Rick that his life story is "Against All Odds." Only God could have done something this incredible.
I first met Rick at the Kingdom Economic Yearly Summit (KEYS) in February 2011 when I shared God's message about UNCOMMON Journaling For Divine Destiny.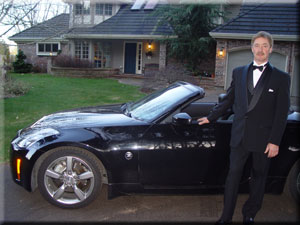 After listening to that presentation, Rick told me that my message about JOURNALING is desperately needed by the entire body of Christ globally to prepare the way for the second coming of Jesus.
Rick's spiritual eyes of understanding were open to receive the divine download and he chose to apply what he heard and saw to receive God's UNCOMMON blessing. As a result of that, Rick's life has been radically transformed.
Rick is now experiencing supernatural favor and increase every day. And he wants to pass that blessing on to you.
You are invited to register NOW to hear this amazing "rags to riches" God story.
Come and be inspired by this Ambassador of HOPE.
Prayer Power
Heavenly Father, thank You for putting together the amazing sequence of events to make it posssible for Rick Larie to share the "Against All Odds" story. We ask You to be the Master Marketer, Producer, and Director of this extraordinary event. Show us Your glory! Glorify Your name, Your holy name. In the name of Yeshua we pray. Amen and Hallelujah!
Blessings to seize this uncommon opportunity!