Sound Alignment: Keys to Execute Your Kingdom Mandate
Title: Sound Alignment: Keys to Execute Your Kingdom Mandate
Speaker: Cheryl-Ann Needham
Host: Dr. Joseph Peck
Panelists: Dr. Theresa Phillips
Date/Time: Tuesday, October 20, 2015, 2 pm Eastern Time (New York)
Duration: 84 minutes
You are welcome to refer your family and friends to this web page and video.

CLICK HERE to learn more about Cheryl-Ann's 8-week Sound Alignment training.
Do you have a destiny to fulfill? Prophecies you want to see realized? A calling that is beckoning you? A vision or assignment that only you can complete?
Living fulfilled lives in Christ is what we all desire. Face it, you were born to be great!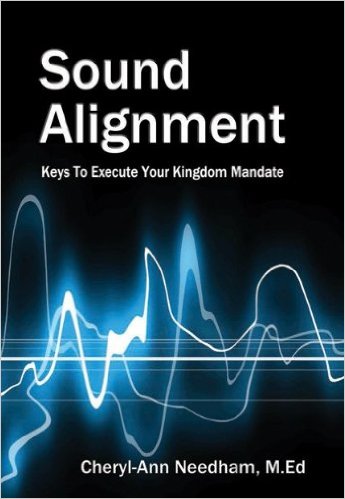 Unfortunately for many of us, the path isn't always so easy. We know WHAT we are called to do, but often we lack the practical know how to get it done. Often we wonder:
Why am I not moving forward in my destiny?
Why are the connections not coming to me?
Why do I lack the provision necessary?
Why can't I seem to get the breakthrough I need?
Often we respond to these challenges by doing what we know to do. We pray. Quote Scripture. Stand on our prophecies. Yet still, we don't see the momentum we desire.
David was one such man who did not see the results he was hoping for when he was having the ark transported. As a result, a man named Uzzah died! After inquiring of the Lord's instructions, however, David realized that he had chosen the wrong people to transport the ark and he didn't instruct them in how to properly transport the ark either. Once he did it God's way, he fulfilled his mission!
We do the same thing today. Rather than inquiring about WHO we align ourselves with and HOW and WHEN, we presume we know best and then we wonder why we aren't moving forward as we desire.
The definition of insanity is doing the same thing expecting different results.
We need a new strategy – a clear way to hear from God's Spirit so that we can live fulfilled lives and fulfill our destiny and callings! Cheryl-Ann Needham has worked with saints across the globe helping them to steward what God has entrusted to them so that they can experience the breakthrough they need.
Based in Scripture, the science of SOUND, and prophetic revelation; Cheryl-Ann Needham has a clear strategy for how to form your alignments (relationships) in a way that moves obstacles out of the way, calls into play what you need, and positions you for God's blessing and favor on your life.
You are invited to Cheryl-Ann Needham's FREE life-changing, global broadcast (webinar) titled "Sound Alignment".
During this webinar, Cheryl-Ann will discuss:
What Glory DNA is and how its SOUND impacts fulfilling your calling
How your team relationships influence God's blessing on your life
What the Bible says about SOUND and its impact on fulfilling your destiny
What Sound Alignment is and how that affects your Mandate
How you can avoid costly mistakes by applying the elements of Sound Alignment to your ministry or business or team
How Sound Alignment can call forth God's provision, breakthrough, and blessing on your life
Biography

Cheryl-Ann Needham, M.Ed. oversees Global Stewards Initiative (GSI) and is a speaker, author, and strategic/prophetic advisor to leadership teams. Founded with her husband, GSI equips leaders of business and ministry around the world. She ministers on a variety of topics including calling the Church out of Babylon and preparing the Bride for Christ. She has 20 years advisory experience to entrepreneurial, corporate, and ministry sectors. She provides prophetic/strategic counsel to entrepreneurial and ministry leadership teams entrusted with unique Kingdom Mandates.
Blessings to establish sound alignment in your life, family, and work!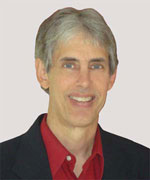 Joseph
Joseph Peck, M.D.
The Time Doctor
Empowering Dreams
Author, I Was Busy Now I'm Not