STEP Into Destiny webinar on Wednesday April 11

The live webinar is now over.
CLICK HERE to access the video and audio replays!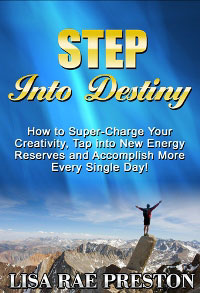 My friend Lisa Rae Preston, an avid researcher of destiny, personality and human behavior, believed the accepted viewpoint of psychologists and researchers – that we're gifted with certain strengths…and should live our lives focusing on making those talents excellent instead of concentrating on our weaknesses.
Then God revealed to her (through prayer journaling) that while He gave us natural strengths, He also meant for us to tap into other core types and access the gifts there as well. "You are multi-dimensional – and every gift from every core-passion type lies within you. Would you like to know how to access them and make those gifts yours?"
Then He spelled out the formula and Lisa wrote it down. Sounds audacious, I know, but God lives outside the box all the time. And it means you're three times more gifted than you likely thought!
That's just one of the discoveries in Lisa's STEP into Destiny core passion research! Her core-passion test (which you can take for free at www.stepintodestiny.com.) determines your particular brain and language patterns. From these patterns stem your motivations, thoughts, and desires.
If you've longed to understand others and yourself better, then Lisa's new STEP Tele-Training will set your brain aflame with new possibilities. STEP reveals how to "walk into the heads of those you love," and see exactly how they process life. You're given the tools to honor them and connect with them at deeper levels.
The STEP into your Destiny training program is one of the most powerful discernment tools available. It's new. It's cutting edge. And it will forever change the way you think about human behavior and motivation. Here's to showcasing your brilliance!
Title: STEP Into Destiny: Showcasing Your Brilliance
Presenter: Lisa Rae Preston
Facilitator: Holy Spirit + Dr. Joseph Peck
Panelists: Marnie Pehrson, Lynne Lee, Larry Tyler, Will Green
Date: Wednesday, April 11, 2012
Time: 3 pm Eastern
Duration: 90 minutes
The live webinar is now over.
CLICK HERE to access the video and audio replays!

God is at work around you. Blessings to join Him in what He is doing!
Joseph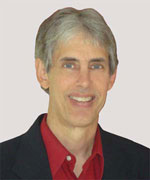 Joseph Peck, M.D.
"Blessed to be a blessing"
Dr. Breakthrough, THE CONNECTOR, and The Journal Guy
Founder and Executive Director of Webinars777
Breakthrough Life Coach helping your DREAMS come true
Creative Marketing and Communication Specialist
Empower 2000, Inc.
Empowering and Connecting a New Generation of Godly THOUGHT LEADERS
POWER NETWORKING God's Army Around the World
Changing Lives to Disciple Nations
Connect – BE Blessed To Be A Blessing
LinkedIn: http://linkedin.com/in/thejournalguy
Facebook: http://facebook.com/thejournalguy
Twitter: http://twitter.com/thejournalguy
YouTube: http://www.youtube.com/MastersmindMarketing