Title: Building Your Faith – The $1 Miracle Story
Speaker: Dr. Joseph Peck
Panelists: Lynne Lee
Date: Wednesday, February 13, 2016
Time: 4 pm Eastern Time (New York)
Duration: 121 minutes
RESOURCES

Click here to learn more and sign up the Masters Dream Academy.
Uncommon obedience always leads to an uncommon harvest!
Seven years ago, in January 2009, Lynne Lee sowed a $1 seed to watch the replay of a webinar about hearing God's voice through journaling. It was the first time we ever got connected.
The next week I was inspired to send an email to Lynne titled "Invitation from Jesus to be a guest panelist on Inaugural Launch of 'Experiencing God Through Journaling' webinar".
Even though I had just met Lynne and never spoken to her, she agreed to be a panelist. This was despite the fact the webinar started at 11 pm her time.
SO MANY blessings have come from our uncommon obedience.
This webinar will be a real FAITH BUILDER. You will hear testimonies from Lynne and several other people about the ripple effect of lives being transformed and new ministries begun as a result of listening to God, trusting it's Him speaking, and taking bold action.
This live broadcast was sponsored by the Master's Dream Academy.
Blessings to build your faith!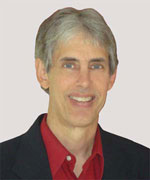 Joseph
P.S. The purpose of the Master's Dream Academy is to help you discover all you are meant to do and be and to wake up to the big dream God has given you and set out on the journey to achieve it!
To learn more about the Master's Dream Academy, visit www.mastersdreamacademy.com
Joseph Peck, M.D.
The Time Doctor
Empowering Dreams
Author, I Was Busy Now I'm Not