Title: The Value of Time
Speaker: Joseph Peck, M.D.
Date/Time: Wednesday, August 20, 2014 at 4 pm EST
Duration: 65 minutes
Cost: Free
The live webinar is now over. No replay is available at this time.

"Keep the fire lit. Each of us has a fire in our hearts for something. Find it and keep it lit." – Mary Lou Retton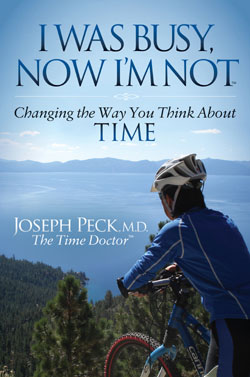 Most people do not value their time. They think they do, but if you carefully observe their behavior, you will notice priorities out of order, lack of focus, and numerous ways they waste their time.
Time is a limited resource. Whenever you have a limited resource, you must be careful how you use it.
If you are looking for a new and fresh understanding of time, you are invited to this life-changing webinar.
During this webinar, we will discuss:
A divine encounter that radically changed my life
Why it is so important to redeem your time
Practical ways to redeem your time
Questions to ask that lead to focus
The relation between time and your big dreams
The importance of your signature message
Victories of people who have learned to value their time
Blessings to understand the value of time!
Joseph
Joseph Peck, M.D.
The Time Doctor
Empowering Dreams