Title: Women of Destiny
Speaker: Dr. Theresa Phillips
Host: Dr. Joseph Peck
Panelists: Melody Barker, Paulette Horvath. Cristi Winkler
Date: Monday, March 21, 2106
Time: 2 pm Eastern Time (New York), 1 pm CST, Noon MST, 11 am PST
Duration: 96 minutes
Cost: Free
More resources:

Click here to download the audio replay.

CLICK HERE to learn more about the upcoming Women of Destiny (Women of the Word) Conference in St. Charles, Illinois (near Chicago) on April 30 – May 3, 2016.
Get ready! Get ready! Get ready! God is raising up an army of women who stand together to further the Kingdom.
If you are a woman and feel called to make a bigger difference, then you are invited to this live global broadcast (webinar) today.
The purpose of this FREE webinar is women releasing women into their destiny for "such a time as this".
"For if you remain completely silent at this time, relief and deliverance will arise for the Jews from another place, but you and your father's house will perish. Yet who knows whether you have come to the kingdom for such a time as this?" (Esther 4:14, NKJV)
What we will cover:
How God is using women today
How women can do both home and ministry
The role of women in leadership positions
Who we are trying to reach
The greatest opportunities and threats
Areas in ministry that need to be changed
What roles women can fill in ministry
Speakers for this life-changing webinar include:
Dr. Theresa Phillips, Founder of Global Prophetic Voice
Rev Paulette Horvath, Living Water's School of the Supernatural
Rev Melody Barker (daughter of Joan Hunter), Ministry for Singles
Rev. Cristi Winkler, Author of The Miracle Wheel: Hearing God for a Game Show
Biography
Dr. Theresa Phillips has been given a mandate from the Lord Himself in a face-to-face encounter to take the message of the realm of The Throne Room (The Seat of David) to help strengthen a weakened Body of Christ and the lost into the streets for such a time as this!
Dr. Theresa Phillips is founder of Global Prophetic Voice. She is an ordained apostle under Dr. Renny Mclean of Global Glory Ministries. She is Senior Pastor and founder of Kingdom Global Impact Center in St Charles, IL, where she has served for 25 years. She is also an ordained bishop of Kingdom Global Impact Center. Dr. Theresa gifts include prophecy, signs, wonders, and miracles.
The Kingdom of GOD is at HAND = H (hope), A (assurance), N (necessary) D (destiny)
Blessings to be empowered as a woman of destiny for such a time of this!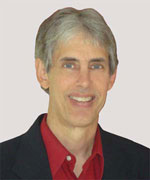 Joseph
Joseph Peck, M.D.
The Time Doctor
Empowering Dreams
Author, I Was Busy Now I'm Not
P.S. Everyone who pre-registers will receive access to the replay.