Your Place Is Your Destiny
Title: YOUR PLACE IS YOUR DESTINY
Speaker: Stephen Roulac
Panelists: Dr. Joseph Peck, Julia Peck, Michael Oswald, Jeryldine Saville
Date: Thursday, February 24, 2011
Duration: 95 minutes


CLICK HERE to access the recorded VIDEO and AUDIO as well as Stephen Roulac's POWERPOINT.
CLICK HERE to learn more about Stephen's Special Offer – the "KNOW YOUR PLACE" coaching program that starts on Tuesday March 15 from 8:30-10 pm EST and last for 6 consecutive weeks.
Where you choose to live and work and the environment you are in plays a vital role in shaping who you are and what you can accomplish.
TIME is your life! And PLACE is your destiny! Charles Lamb, an English essayist in the 18th century, was quoted as saying, "Nothing puzzles me more than TIME and SPACE; and yet nothing troubles me less, as I never think about them."

Stephen E. Roulac is the world's leading authority on the economic productivity and strategic importance of the places in which we live and work. As CEO of Roulac Global Places, LLC, the strategy and financial economics firm, he founded in 1972, with offices in Hyderabad, India; San Francisco and Atlanta, USA; and Cluj Napoca, Romania, he has worked in 20+ countries.
Retained by some of the smartest, most sophisticated, and highly successful companies and entrepreneurs in the world, Roulac Global has created billions of dollars of value for its clients.
Described as "the thought leader's thought leader," and the "inventor of the strategic side of the real estate business," Dr. Roulac, in addition to many entrepreneurial accomplishments, is a leading property scholar.
According to one Dean of a School of Financial Studies, "Stephen Roulac is to finance as Einstein is to physics."
Learn more about Stephen E. Roulac (short bio)
Learn more about Stephen E. Roulac (longer bio)
During this webinar, Stephen and the panelists joining him will explore why YOUR PLACE IS YOUR DESTINY. In this program you will learn:
How the place choices that you make shape your life
Why being in the right place is so very important
How your place choices either enhance or constrain what is most important to you in your life
How you can make place decisions that support your life purpose and relationships
The significant place decisions that everyone confronts
How where you are from not only identifies you, but brands you
How and why place decisions are so crucial to learning and creativity
How understanding the role of place in your life can lead to greater personal productivity and more rewarding relationships
How to comprehend the distinctive factors and attributes that differentiate one place from another place
How to understand your particular Placetype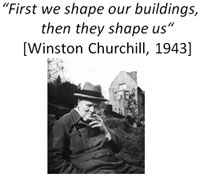 What you will learn in YOUR PLACE IS YOUR DESTINY webinar is particularly important for those who:
Have leadership responsibility for a family's, community's, and/or enterprise's future
Care about the quality of their life and relationships
Are passionate about and wish to be more effective in their work
Are interested in and concerned about globalization, sustainability, and education
Have a stake in the future of their places
SHARE THE WEALTH by letting your friends know about this opportunity. Thank you.


Blessings to understand the significance of your place choices and to be wise when choosing!