Opportunities to invest in yourself and the Kingdom of God
"A leader is one who knows the way, goes the way, and shows the way." – Dr. John Maxwell
LORD, who may abide in Your tabernacle? Who may dwell in Your holy hill? He who walks uprightly, And works righteousness, And speaks the truth in his heart; He who does not backbite with his tongue, Nor does evil to his neighbor, Nor does he take up a reproach against his friend; In whose eyes a vile person is despised, But he honors those who fear the LORD; He who swears to his own hurt and does not change; He who does not put out his money at usury, Nor does he take a bribe against the innocent. He who does these things shall never be moved. (Ps 15:1-5)
As a global CONNECTOR in Christ, I delight in connecting people, ideas, and resources. I realize that many of the connections shared are not meant for most of my followers. But hopefully, when the right opportunity comes your way at the right time, you will have the spiritual discernment and courage to seize that.
Over the next three days, I will be sharing what I consider three extraordinary opportunities to sow into yourself and the Kingdom of God. Each one of these requires a big step of faith and UNCOMMON obedience on the part of the sower. UNCOMMON obedience always leads to UNCOMMON blessings – always. Even if none of these apply to you directly, your prayer support will still be appreciated.
Today's opportunity relates to sowing a $14,400 seed. This amount has a huge miracle story behind it.
In late 2002 and early 2003, the Holy Spirit worked in my life in a most peculiar way and finally instructed me to sow a $14,400 seed into Doug Barclay's life. It turned out the amount the LORD told me to sow (12 x $1,200) was the exact amount Doug needed to begin working as "Development Director" for Operation Mobilization. Doug's first day of work at OM was 03-03-03, a spiritually significant date. On March 8, 2007, I wrote a YDB devotional about that titled "The Doug Barclay Miracle."
On January 1, 2007, the first day of my sabbatical year and my 21 day fast, the Holy Spirit told me to ask 12 people to sow a $14,400 seed into Empower 2000, my parent company. Later that day, a family member sowed the first seed. Then on June 12, 2009, a friend sowed the second seed. I wrote about that on September 14 in a YDB post titled "The Angel Breakthrough and the $14,400 Miracle."
A few months ago, the LORD made it crystal clear to me that I was to ask ten more people to sow a $14,400 seed into Empower 2000 and God's billion soul vision. After dragging my feet for a while, I have finally mustered the courage and removed the distractions to do this.
So here's the opportunity. I am allowing ten more people to sow a $14,400 seed into Empower 2000, my parent company. After the ten seeds are sown, this offer will close forever.
In exchange for sowing a $14,400 seed, each investor will receive 1% of the gross income of Empower 2000 through December 31, 2011, paid on a quarterly basis. While I can't make any guarantees, my goal is for each investor to experience a significant return on their investment.
In addition to this, each investor will be allowed to offer $10,000 in scholarships to needy people and organizations of their choice for online courses that Jerry Graham and I teach.
If you are interested in this offer and opportunity, please call me at 540-547-4240. If I'm not available, please leave a voice message with your phone number and I'll return your call.
Prayer Power
Heavenly Father, thank You for the courage to finally do what You instructed me to do. I leave the results in Your hands. May you richly bless each person who steps forward. In Jesus' name, I pray. Amen.
Blessings for spiritual discernment and courage!
Joseph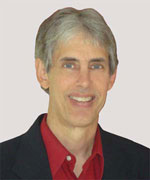 Joseph Peck, M.D.
INSPIRING LOVE
Blessed to be a blessing
30-60-100 Dream Coach
Dr. Breakthrough, THE CONNECTOR, and The Journal Guy
Creative Marketing and Communication Specialist
Empower 2000, Inc.
EMPOWERING DREAMS
Changing Lives to Disciple Nations
Connect – BE Blessed To Be A Blessing
LinkedIn: http://linkedin.com/in/thejournalguy
Facebook: http://facebook.com/thejournalguy
Twitter: http://twitter.com/thejournalguy
YouTube: http://www.youtube.com/MastersmindMarketing