Transitioning from Mediocrity to Excellence
Title: Transitioning from Mediocrity to Excellence
Speaker: Phil Zaldatte
Panelists: Dr. Joseph Peck
Date/Time: Tuesday, July 28, 2015 at 2 pm Eastern (New York)
Duration: 94 minutes
Click the play button below to watch the video replay
For more information about Phil's 4-week coaching program — Transitioning from Mediocrity to Excellence — please visit www.transitions777.com
"Behind every fear is the person you want to be!"
Mediocrity is defined as low-quality, ordinary, low-value. It's being lukewarm with whatever it is that God has put before you to do.
According to Scripture, God has called us to be a people of excellence. Philippians 1:10 (AMP) says, "So that you may surely learn to sense what is vital, and approve and prize what is excellent and of real value, recognizing the highest and the best, and distinguishing the moral differences, and that you may be untainted and pure and unerring and blameless, so that with hearts sincere and certain and unsullied, you may approach the day of Christ not stumbling nor causing others to stumble."
Buck Rogers put it this way: "There are countless ways of attaining greatness, but any road to reaching one's maximum potential must be built on a bedrock of respect for the individual, commitment to excellence, and a rejection of mediocrity."
While leadership for the most part is easy to explain, leadership itself is not easy to practice. It is about character and behavior first, skills second. Successful leaders are followed chiefly because people trust and respect them, rather than the skills they possess.
If you want to travel on the road to success, excellence cannot just be a part of your thinking. It needs to become your mindset from this day forward. As Og Mandino once said, "Always do your best. What you plant now, you will harvest later."
So are you ready to transition from a life of the ordinary to a life of the extraordinary as God so wants you to do?
Well then, you have a choice to make, first: Will you remain in a place of intentional mediocrity or will you shift gears and become a person of intentional excellence?
Come join us for an enlightening time of exploring the different stages of transition and experiencing the love of our heavenly father in the process.
During this live broadcast, Phil Zaldatte will discuss:
Limping into the New Year and entering into a difficult personal transition
An excerpt from the "Artisan Soul"
How God uses seasons of transition to reinvent and refine us
The 3 stages of transition
The 6 aptitudes needed to succeed in the world we now live in – Design, Story, Symphony, Empathy, Play, and Meaning
Sneak Peek at "Information Age" thinking and the developing "Conceptual Age" thinking
Phil was one of John Paul Jackson's first two spiritual sons, and the two traveled around the world together for more than six years. Phil is the founder and president of Prolific Leadership Solutions and has dedicated his life to helping people fulfill their dreams. He is also the most accurate person I know to interpret dreams.
Phil is a much-sought-after speaker, life coach, and executive consultant. He helps and inspires people in all walks of life, from political figures and top-level business executives to spiritual leaders and artists throughout America and all over the world. He is considered a coach for the Spirit and a pioneer for a new generation of coaching professionals who are inspiring excellence and breakthroughs around the world.
Blessings to learn how to transition from mediocrity to excellence!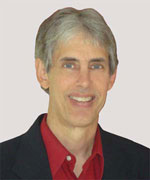 Joseph
P.S. This live broadcast is part of the Master's Dream Academy (MDA). The replay will be available long-term for MDA members and for a few days for non-members.
Joseph Peck, M.D.
The Time Doctor
Empowering Dreams
Author, I Was Busy, Now I'm Not