Title: In Pursuit of Legacy Impact Together
Speaker: Dr. Joseph Umidi
Host: Dr. Joseph Peck
Date/Time: Thursday, May 25, 2017
Duration: 35 minutes
CLICK HERE to download the audio replay.

CLICK HERE to register for the Lifeforming Ambassador Partnership event on Saturday June 24, 2017 from 12:30-3:30 pm Eastern Time (New York).

Registration is free, but you must preregister.

SEATING IS LIMITED TO THE FIRST 175 ON SITE AND THE FIRST 400 ONLINE LIVE STREAM
Yes we could all continue to pursue our passion and purpose as we have. And maybe that's all that's needed to get us to the finish line.
But what if you could discover the clearest most compelling laser focus of purpose and passion and join in with a host of other leaders, build on it, and add people and resources for combined impact?
WE KNOW that the path to real transformation goes through the God-given purpose and passion-driven call He has placed in His people.
During this webcast, Dr. Joseph Umidi will discuss:
Who Lifeforming is
What Lifeforming Ambassadors are
Benefits of being a Lifeforming Ambassador
Who are Lifeforming Ambassador Partners
What difference being a Lifeforming Ambassador will make in your life
The path to real transformation
Next Steps
Biography
Dr. Joseph Umidi, known as Dr. Dreamfire, is an educator and founder of an international coaching organization that trains people to rediscover their purpose and passion called Dreamfire. He is a father in the Christian coaching movement and through his organization, Lifeforming Leadership Coaching, he has trained more than 8,000 leadership coaches. Dr. Joseph Peck is one of those coaches. Among many other things, Dr. Umidi serves as Vice President at Regent University.
Blessings to understand and pursue legacy impact!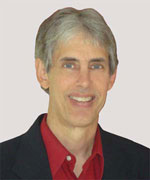 Joseph
Joseph Peck, M.D.
The Time Doctor
Empowering Dreams
Author, I Was Busy Now I'm Not