The CEO's Guide to Managing Business and Legal Risks
Title: The CEO's Guide to Managing Business and Legal Risks
Host: Dr. Joseph Peck
Panelists: Michael Oswald, Claudia Morehead, Vincent Roth
Date: Wednesday, February 9, 2011
Duration: 75 minutes
Cost: Free webinar

Audio Download
Windows users: right-click on the link, and select "Save … As"
Mac users: control-click on the link, and select "Save As"
If you were blessed by what shared during this webinar, please consider taking 5 minutes to invite 5 people to listen to or watch this recorded webinar to help this go viral?
Here's the link
http://budurl.com/thegeneralcounsel001
Also, we appreciate your comments below. JOIN the conversation!
This webinar will help CEOs to understand five areas of legal risks that they must manage, and will provide tools for dealing with those risk areas.
CEOs will also learn how to use a General Counsel as a trusted advisor, and not just as a fire-fighter.
Proverbs 24:5-6 (NIV) states, "A wise man has great power, and a man of knowledge increases strength; For waging war you need guidance, and for victory many advisors."
A General Counsel is one of the CEO's trusted advisors.
Legal Risk Areas that will be discussed during this webinar:
Faith in the Workplace
Contracts
Corporate Governance
Intellectual Property
Employment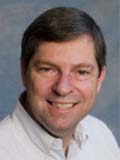 Michael, Claudia, and Vincent talked about
Managing Contractual Risk – Why put it In Writing?
Christian Alternative Dispute Resolution
Corporate Governance Requirements
Protecting Trade Secrets
Employment Law Risk Areas
Harassment and Discrimination
Employee v. Independent Contractor
Americans with Disabilities Act and the State Equivalent
Leaves of Absence
Risk Management Resources
Michael Oswald is an attorney, Kingdom entrepreneur, and the co-founder and COO of The General Counsel, LLC, a company providing a new breed of high-impact,value-based legal services. His Kingdom Assignment is to connect every Kingdom Business in the world with (1) a General Counsel who can be a Joseph to the CEO, and (2) a Breakthrough Life Coach who can teach each CEO how to maximize their Time, Talent, Treasure, and Temple for the good of all and for the glory of God!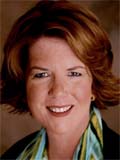 Claudia M. Morehead is a California corporate attorney and advisor with over 30 years of experience assisting companies, businesses and organizations in the for profit and nonprofit sectors. She has represented a wide array of clients, ranging from large multi-national corporations to small family owned businesses.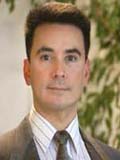 Vincent J. Roth is a highly educated and very broadly experience corporate attorney.
Having provided legal services in the high-technology, healthcare, entertainment and real estate industries, Mr. Roth transitioned to the biotechnology industry in November 2004.
How can YOU learn more?
Email your questions to Michael Oswald (moswald at thegeneralcounsel.net)
Visit www.thegeneralcounsel.net
Sign up for the FREE newsletter from TGC
– Go to www.thegeneralcounsel.net
– Click on "Contact"
– Fill out the "Request Information" section
– Check the box for "Receive the TGC Newsletter"
Blessings to choose to seek wise, godly counsel!