"All change is born of an idea!" – Ken Surritte
During this webcast, we'll take a look at taking those ideas and turning them into something extraordinary. We can take the realization of a moment and turn it into a revolution.
Title: Your Aha Moment: WATERisLIFE with Ken Surritte
Speaker: Ken Surritte
Host: Joseph Peck, M.D.
Panelist: Joel Comm
Date/Time: Wednesday, May 25, 2016 at Noon Eastern Time (New York)
Duration: 60 minutes
What is your "aha moment"?
What is that thing that pounds in your chest? That idea that is just dying to get out? What is that spark? What is it that makes you mad or makes you happy when you do it? What is it that you pound the table over? What is it that makes you tick and ticks you off? That is your passion. When we take our ideas and we couple it with our passion, that is when true revolution can take place.
On April 13, I had the privilege of hosting Ken McArthur and Joel Comm on a live webcast about "Making a Difference" (Impact). During the live broadcast, Joel mentioned that his favorite charity to give to is WATERisLIFE.
In that moment, I was inspired to tell Joel I wanted to host a webcast about WATERisLIFE. Well that idea quickly became a reality. After the webcast, Joel connected me with Ken Surritte, founder of WATERisLIFE and a week later the webcast was scheduled.
Ken is an amazing guy. You are going to enjoy meeting him, hearing his story, and learning how you can impact hundreds, thousands, and perhaps even millions of people in the world.
Yes, it's really possible. You were born to be great and make a difference.
You have many ideas that are good, but if you want to change the world, you have to do something about them. An "epiphany" is a sudden realization. Ken will inspire you to take your epiphany and act on it.
What is your big, audacious (bold) idea? What is that thing that you're saying, "Man I'm ready to bet the farm on it, swing for the fence." Let's do something about it. Let's go and make a revolution today.
Blessings to take your "aha moment" and choose to act on it!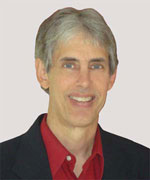 Joseph
Joseph Peck, M.D.
The Time Doctor
Empowering Dreams
Author, I Was Busy Now I'm Not